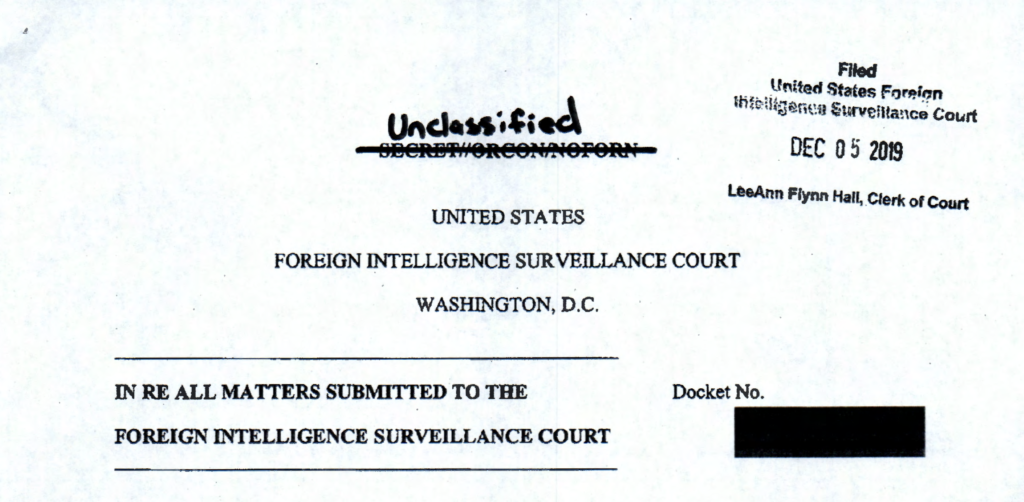 We don't yet have the FBI's response, but we now know that on December 5, the Foreign Intelligence Surveillance Court ordered a review of wiretap applications touched by an FBI attorney.
The attorney got caught by the Department of Justice Inspector General allegedly doctoring information provided to the court for the surveillance of former Trump campaign volunteer Carter Page.
The FBI deadline was December 20 (yesterday).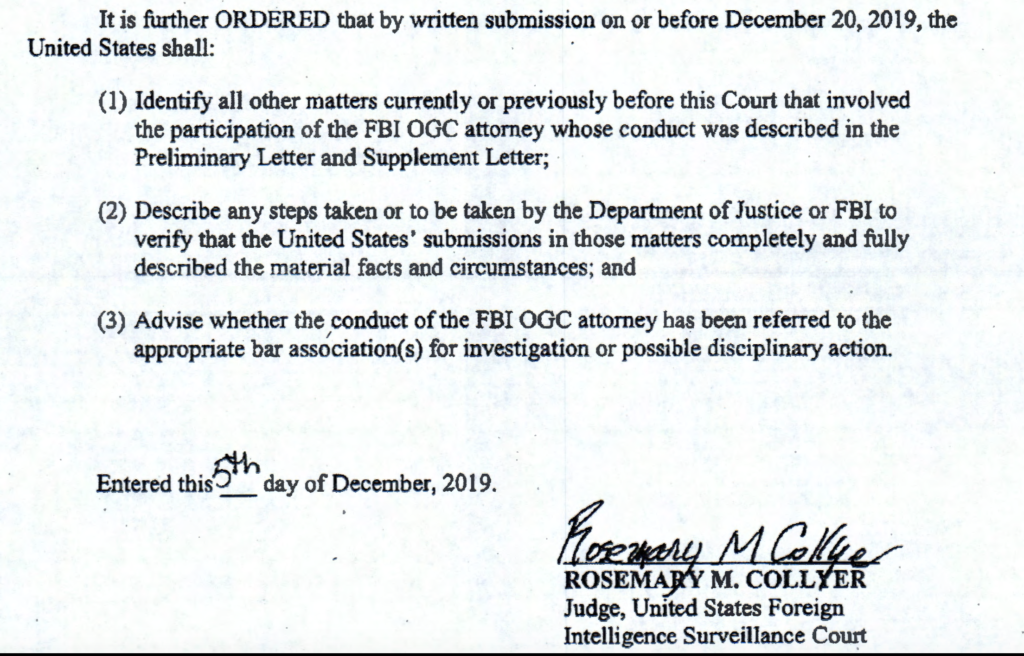 Read the order by clicking the link below.
https://www.fisc.uscourts.gov/sites/default/files/FISC%20Dec%205%20Redacted%20Order%20191220.pdf