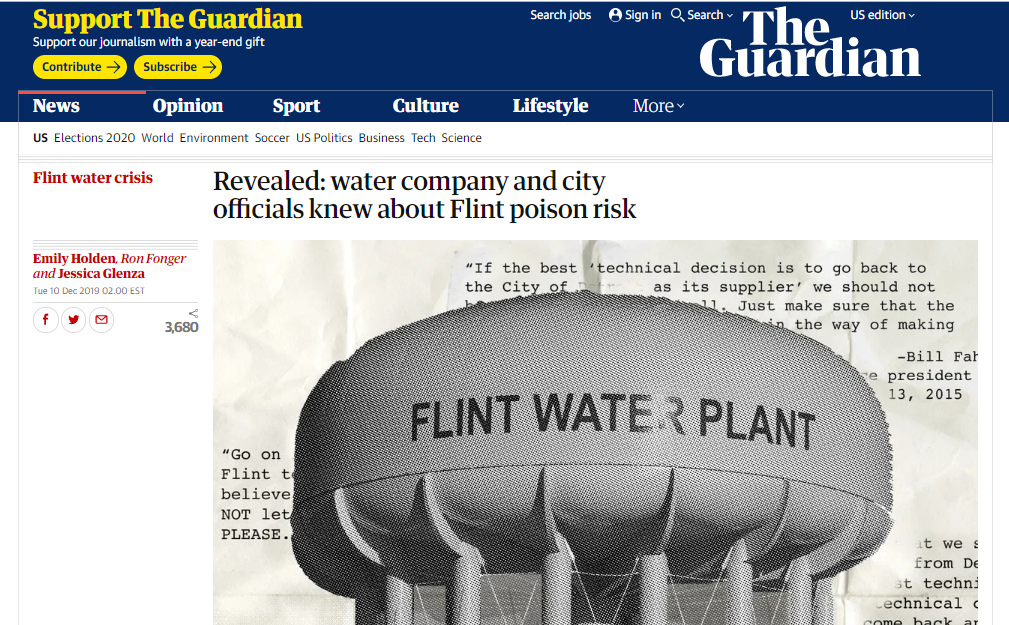 Internal company emails for one of the largest utility companies in the world reveal that senior executives were aware of the possibility that lead from the city's pipes could be leaching into drinking water. That's according to a recent article in The Guardian, written by Emily Holden, Ron Fonger, and Jessica Glenza.
Citizens of Flint, Michigan, noticed problems with their water soon after the city's water supply was switched from the Detroit water system to the Flint River in April 2014.
The Guardian reports that email exchanges between utility company executives and city contractors in February 2015 acknowledged safety problems and stated that the water supply should be changed to protect the residents of Flint.

Residents of Flint were not made aware of the wide-spread problem with the water supply until September, 2015.
Read the full article here:
https://www.theguardian.com/us-news/2019/dec/10/water-company-city-officials-knew-flint-lead-risk-emails-michigan-tap-water