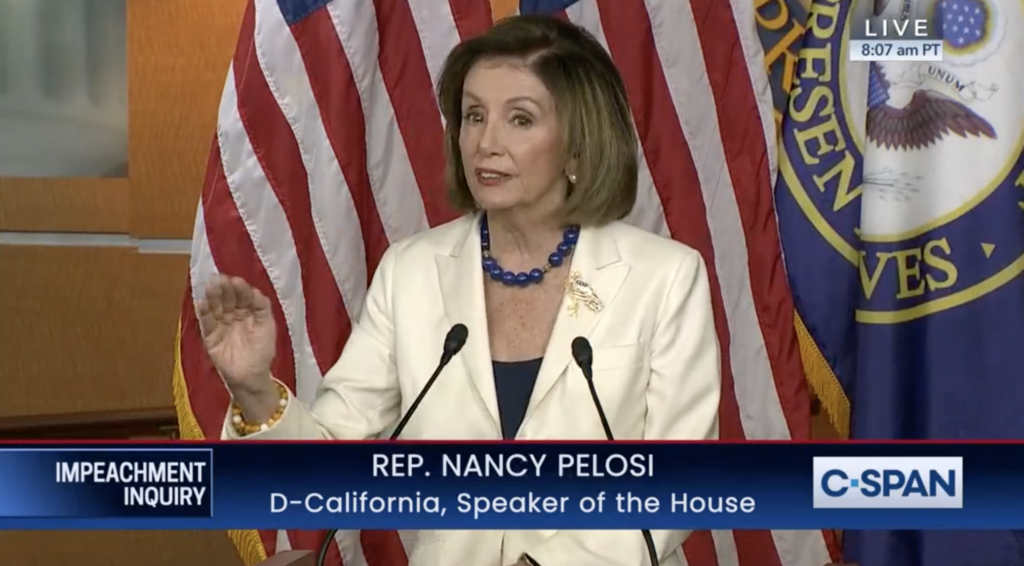 The following is a news analysis
It would seem to be a fair question in today's environment. A main narrative among Democrats is that President Trump is "hateful" or "hates" certain groups. On the other hand, some Democrat express what could be described as "hateful" feelings toward Trump and his supporters.
When Sinclair's James Rosen asked House Speaker Nancy Pelosi (D-Calif.) if she "hated" Donald Trump, she appeared to become animated and angry.
In her response, Pelosi called Trump a "coward" and "cruel" but said that doesn't mean she hates him. In fact, Pelosi says, she has a "heart full of love," hates nobody and prays for President Trump.
Pelosi is leading the Democrats' effort to impeach Trump.
Watch the exchange below and leave your comments telling what you think.
https://www.c-span.org/video/?467101-1/house-speaker-weekly-briefing