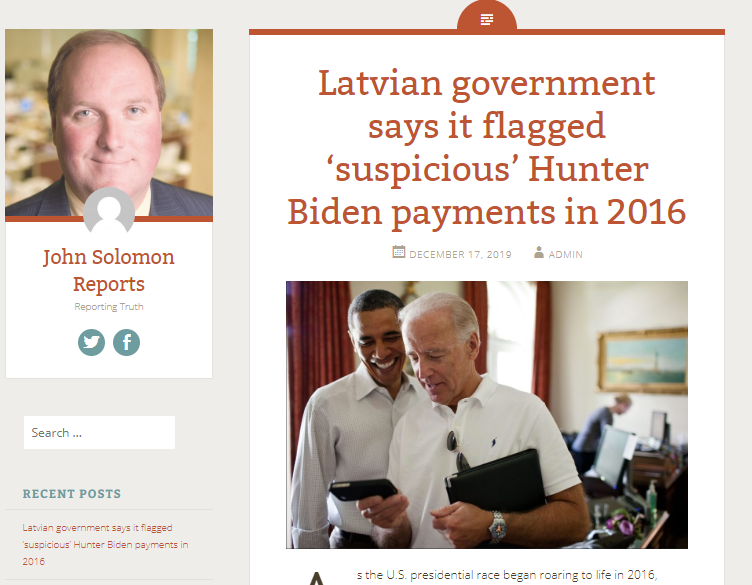 The following is an excerpt from an article at JohnSolomonReports.com. You can read the full article by clicking the link at the end of the page.
The Latvian embassy to the United States confirmed a memo stating that a Latvian prosecutorial agency responsible for investigating money laundering was investigating payments to Hunter Biden (and others associated with Burisma Holdings) in weeks leading up to Joe Biden forcing the firing of the Ukraine prosecutor in 2016.
A Latvian law enforcement memo indicated that Hunter Biden received part of about $16.6 million that was transferred from several other countries to Burisma between 2012 and 2015.
The fired Ukraine prosecutor, Prosecutor General Viktor Shokin, has said that he was planning to interview Hunter Biden in connection with the Burisma investigation when he was fired by Ukraine's president in 2016. (Continued...)
Read the entire article by clicking the link below.