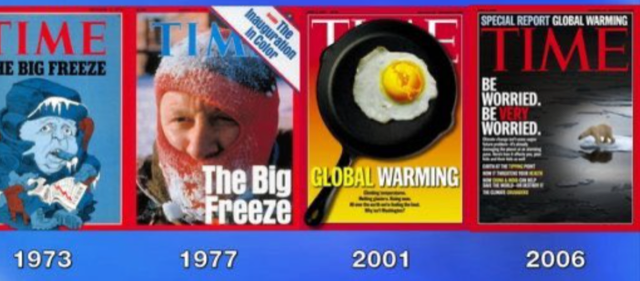 Experts have been predicting the end of the world as we know it for decades....but luckily, we are still here.
Myron Ebell and Steven J. Malloy of the Competitive Enterprise Institute (CEI) have compiled a lengthy list of apocalyptic predictions whose due dates have come and gone. Here are just a few:
Dire Famine by 1975, according to a Stanford University biologist.
Air pollution causing new Ice Age by 2000, according to a scientist at the National Center for Atmospheric Research.
Americans would be rationing water by 1974 and food by 1980, according to noted ecologist, Dr. Paul Erlich.
The Republic of Maldives will be submerged due to rising oceans by 2018, says their Environmental Affairs Director in 1988.
Snowfall would become a thing of the past, according to a senior research scientist at the University of East Anglia in 2000.
Scientists from the 1970's appeared to be particularly worried about the cooling trends and an impending ice age in the 21st century. Before they decided the real threat was the opposite: Global Warming.
Click on the link below to read more dire predictions with deadlines that have long since passed.
https://cei.org/blog/wrong-again-50-years-failed-eco-pocalyptic-predictions