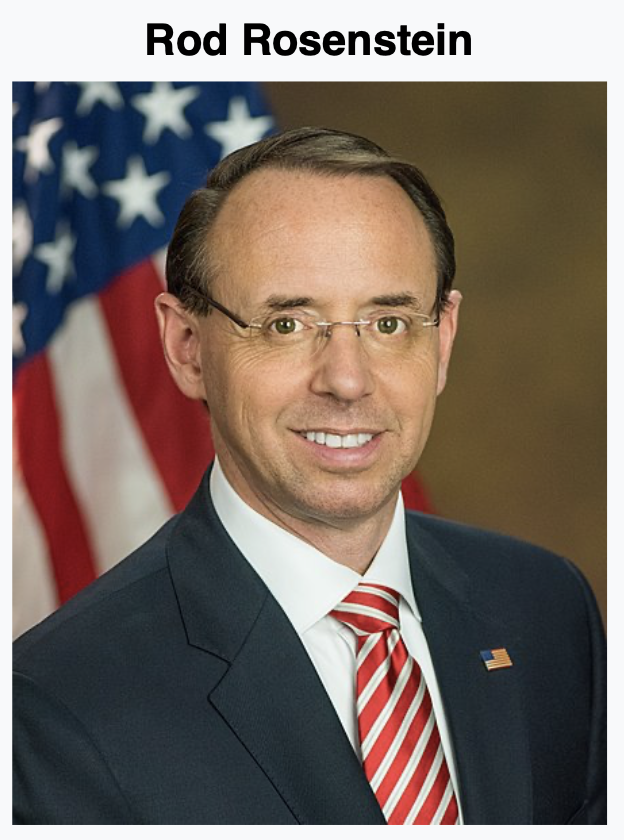 A government informant names former U.S. Attorney Rod Rosenstein, who is also former U.S. Attorney General, as the man who led a multi-agency federal task force that illegally surveilling journalist Sharyl Attkisson and other U.S. citizens between 2011 and 2013.
The new disclosures have allowed Attkisson to petition to re-file a lawsuit that was previously dismissed. The trial court judge objected to Attkisson suing "John Doe" federal agents, saying Attkisson should know the names of the agents. Attkisson countered that she had no meaningful opportunity to identify the agents with access to the government spyware found in her computer, because the Department of Justice and intelligence agencies refused to provide the discovery needed.
In a dissenting opinion to the original dismissal, Appellate Judge James Wynn, Jr. sided with Attkisson and wrote:
This court long has held that plaintiffs - like Attkisson - who state a plausible claim that unnamed defendants violated their constitutional or statutory rights are entitled to a meaningful opportunity to engage in discovery.

Dissenting opinion of Judge James Wynn, Jr.
The judge left open the option for Attkisson to refile if she could identify the agents. Now, with information from one of the government agents who conducted the illegal surveillance against her, Attkisson has done just that.
Attkisson was first targeted for surveillance by the government, according to one of the federal agents involved, because of her coverage of the "gun walking" operation, Fast and Furious.
Senator Ron Johnson (R-WI) wrote a letter to Attorney General William Barr, asking for answers to the questions raised by Attkisson's lawsuit:
It is well past time that Attkisson, Congress, and the American public receive answers to questions that have remained outstanding for over six years.

Senator Ron Johnson in letter to Attorney General William Barr, Jan. 2020
Click on the link below to read more in DailyCaller.com:
https://dailycaller.com/2020/01/13/takala-rosenstein-attkisson/