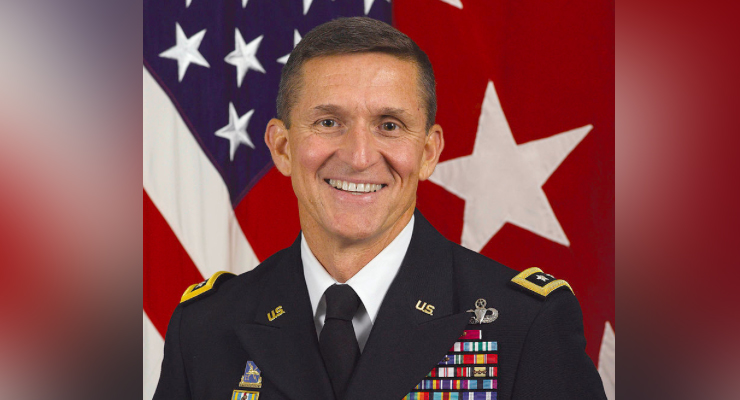 Sentencing in the long and sometimes tortured case of former Trump national security adviser Lt. General Michael Flynn is set for February 27, more than two years after he pleaded guilty.
And Flynn has filed a formal motion to withdraw his guilty plea.
In December 2017, Flynn became one of the earliest casualties of Special Counsel Robert Mueller's probe into Trump-Russia collusion. The Mueller investigation ultimately concluded in 2019 that there was no evidence that Trump, anyone from his campaign, or any American colluded with Russia in the 2016 presidential campaign. However, a number of Trump associates were indicted or charged with crimes unrelated to "Russia collusion."
Flynn pleaded guilty to making false statements to the FBI about his contact with Russian officials, though the contact itself was not illegal or prohibited. Lying to the FBI is a crime even if the subject had committed no crime at the time of the FBI interview.
Over the course of the Mueller investigation, questions about the Flynn case and the FBI's conduct arose. It was learned that FBI agents who interviewed Flynn wrote in a memo that Flynn "did not give any indicators of deception." Flynn's counsel also said Special Counsel attorneys improperly hid "exculpatory" information about Flynn-- information that tended to cast doubt upon his guilt-- from Flynn and the court. However, the federal judge over the case determined the government did not act improperly and was not required to provide the information.
The basis for the request to withdraw Flynn's guilty plea is his claim that the government reneged on the 2017 plea agreement. Prosecutors originally agreed not to ask that Flynn receive any prison time in exchange for his guilty plea and cooperation in a case against Flynn's former business partner, Bijan Kian in a case unrelated to "Russia collusion."
However, the government recently changed its recommendation, and is asking that Flynn receive a prison sentence.
Flynn's attorney, Sidney Powell, says Flynn kept his end of the bargain, cooperating in the case against Kian. But a federal judge threw out convictions against Kian saying the government's evidence against him was "insufficient."
Powell argues that prosecutors are now asking that Flynn get prison time in retaliation for him refusing to lie in the Kian case.
If Flynn is sentenced to prison on February 27, Powell says she plans to file an appeal.
Below, you can read Flynn's Motion to Withdraw Guilty Plea and a November 2017 email exchange between the Department of Justice (DOJ) Mueller probe lawyer Brandon Van Grack, and Flynn's then-attorneys ("Rob" and "Steve").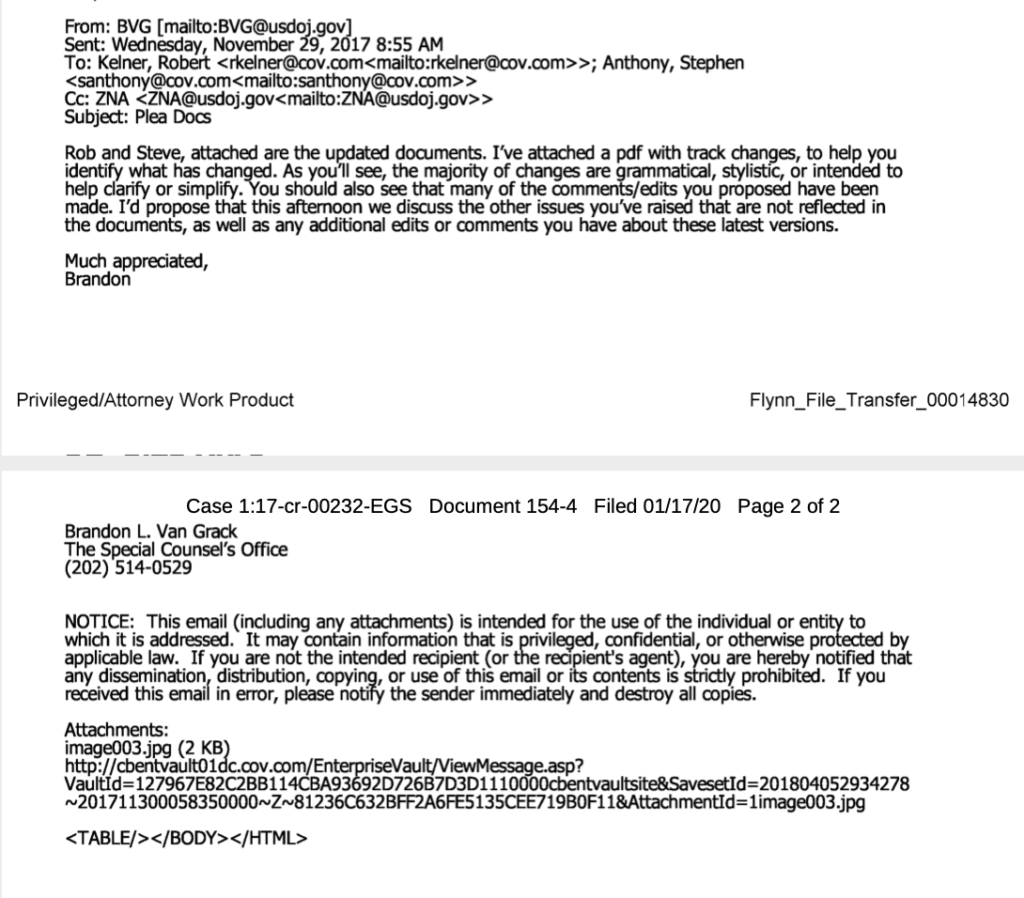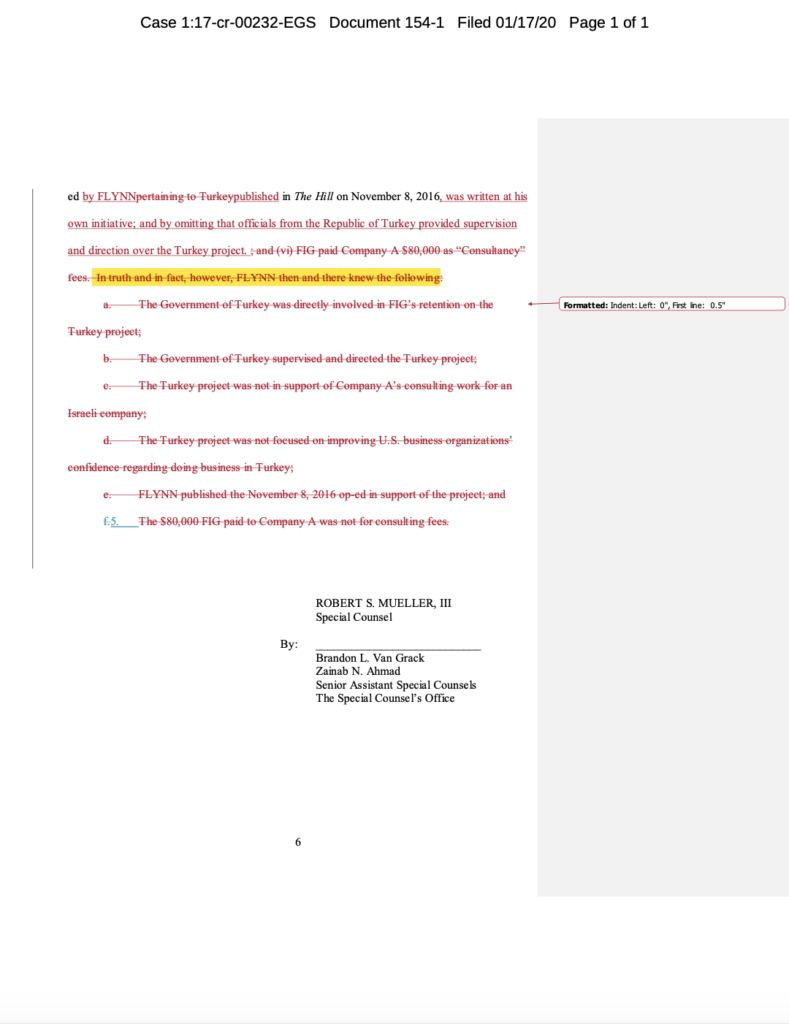 Read the Flynn "Motion to Withdraw Plea of Guilty" below.