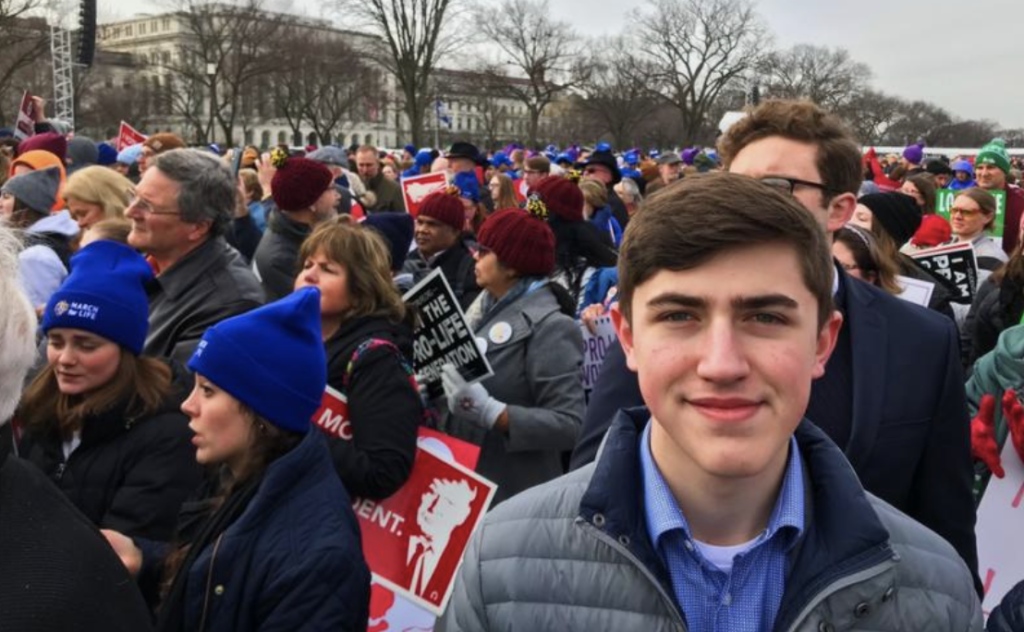 Fresh off a defamation settlement victory against CNN, Covington Catholic High School student Nick Sandmann was back in Washington D.C. attending the "March for Life" pro-life rally.
Todd Starnes of the "Todd Starnes Show" says he spoke briefly with Nick Sandmann at the rally.
"It was a moving experience," Nick told me. "It brought back a lot of memories but it was definitely worth it." Nick said he was especially impressed with President Trump's speech – the first time a president has ever addressed pro-lifers in person on the mall. "I was proud of the way he stood for the pro-life movement," Nick told me. "I thought it was one of his best speeches in the history of his presidency."

Todd Starnes
Sandmann is suing multiple news media outlets after he was unfairly portrayed as an aggressor in a face-off with a Native American at a previous pro-life rally in Washington D.C. CNN settled its lawsuit earlier this month "to avoid a lengthy lawsuit." Sandmann had sued CNN for $275 million in damages.