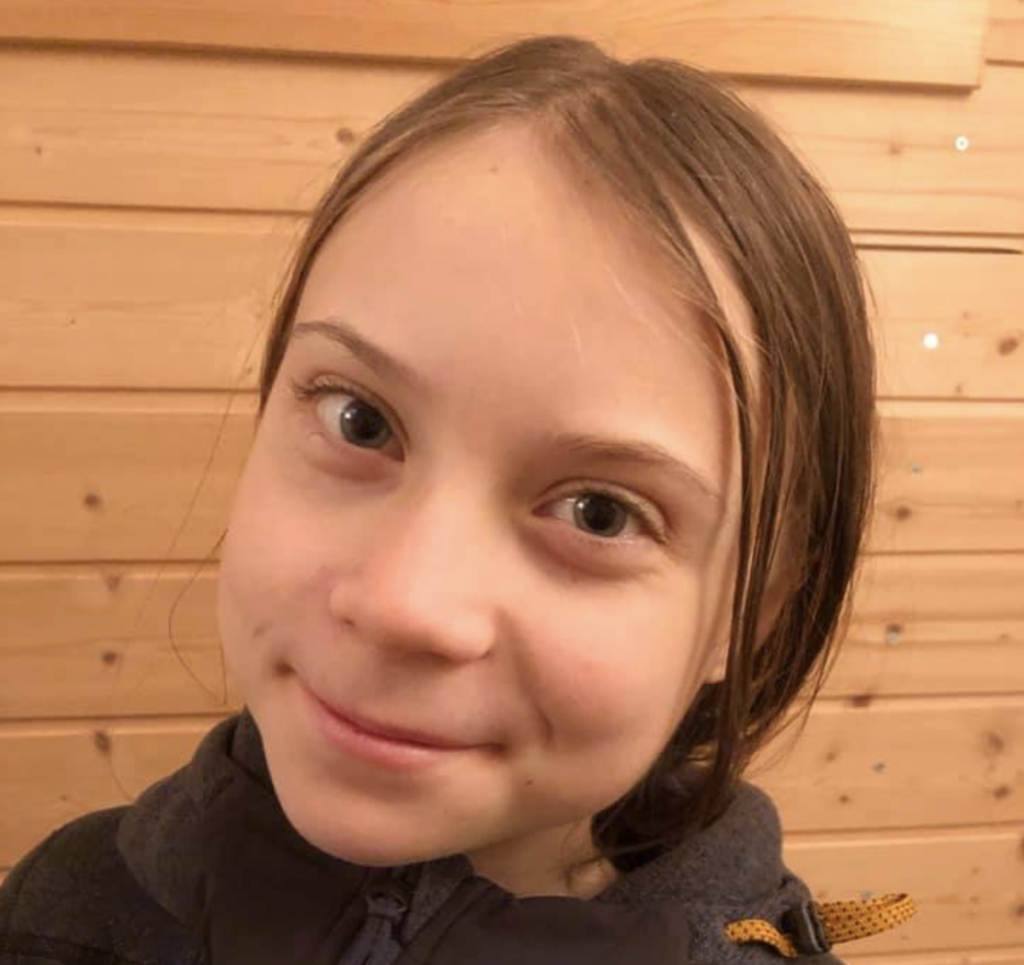 A recent software update at Facebook accidentally revealed that teen climate change activist Greta Thunburg may not be posting all of her social media accounts, according to Zerohedge.com.
The glitch temporarily allowed people to see who edited or published a post on behalf of a page by viewing the post's edit history.
It appeared that Svante Thunberg, Greta Thunberg's father, and Adarsh Prathap, an Indian delegate at the United Nation's Climate Change organization, had authored the posts attributed to Greta, according to Zerohedge.
Below are images showing what the glitch revealed: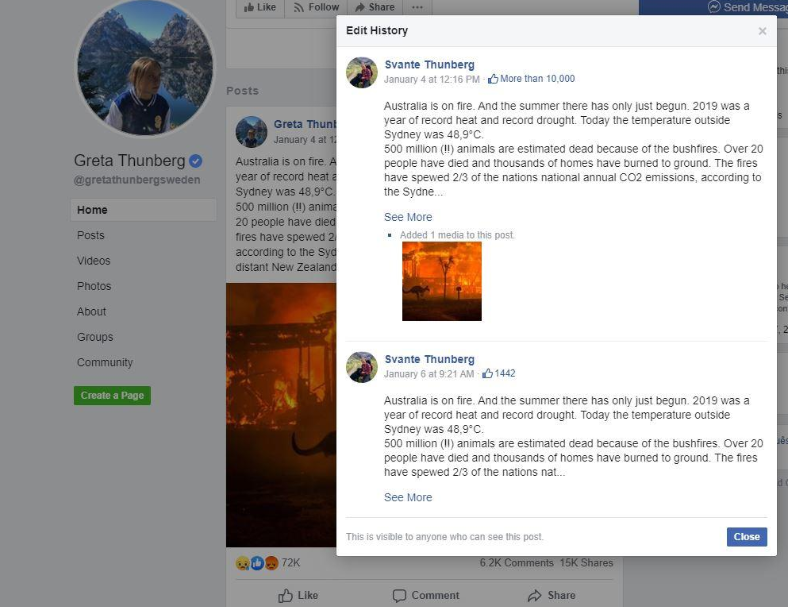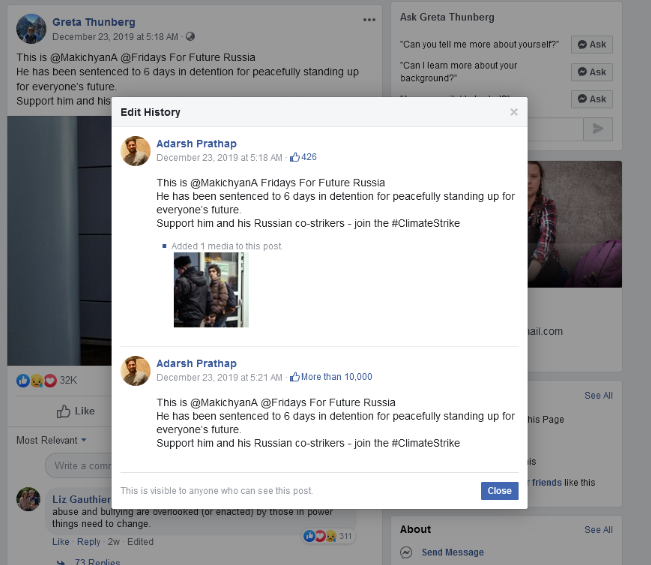 On Facebook, Thunburg claimed she authored all of her social media posts, despite how things seemed.
Some people have been asking who manages this page. First of all, since last spring I only use Facebook to repost what I write on my Twitter and Instagram accounts.

Since I have chosen not to be on Facebook personally ( I tried early on but decided it wasn't for me) I use my father Svantes account to repost content, because you need an account to moderate a Facebook page. The rest that is shared on Facebook is reposted from Twitter and Instagram by the guy who founded the Greta Thunberg Facebook page long before I knew it existed. His name is Adarsh Prathap and he lives in India. Since a lot of people thought it was my official page in the beginning I asked if I could co-manage it and he said yes.

All texts posted on my Facebook page has of course been written by me, just like everything else.

Greta Thunberg, Facebook
Thunberg, 17, was born in Sweden and gained prominence with her criticism of how political figures and other adults are addressing what she views as the world's climate change problem.
Her supporters have heralded her as a cogent voice supporting climate activism.
Her detractors have criticized her as uninformed and a tool of adults who surround her.
Click on the link below to read the full Zerohedge article:
https://www.zerohedge.com/political/youve-scripted-my-childhood-facebook-glitch-reveals-greta-thunburgs-father-posting