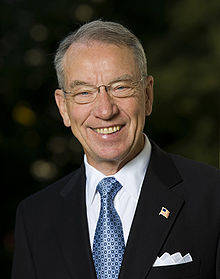 The Intelligence Community Inspector General (ICIG) refuses to answer whether the office is investigating the rash of sensitive and classified leaks since President Trump took office. That's according to Senators Chuck Grassley and Ron Johnson.
Senator Grassley (R-Iowa) is the head of the Finance Committee, and Senator Ron Johnson (R-Wis.) heads up the Governmental Affairs Committee. Both have repeatedly asked the ICIG whether he is investigating the steady stream of intelligence leaks, but they say Inspector General Michael Atkinson has refused to answer.
Senator Johnson issued a report in 2017 that found that the Trump administration experienced as many as 125 leaked stories in his first 18 weeks in office (averaging one leak per day), about seven times as many as during President Obama's or President Bush's first 126 days in office.
A subset search of Associated Press and five major newspapers found 62 leaked stories involving potential national security damage during President Trump's first 126 days in office, versus 8 and 9 respectively during President Obama's and Bush's first 126 days, according to Senator Johnson's report.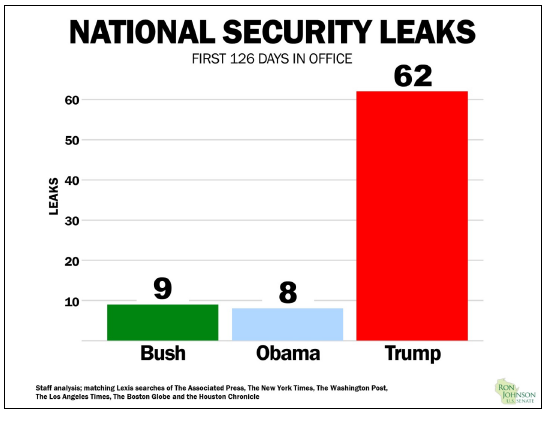 As recently as October 10, 2019, the ICIG refused to confirm or deny the existence of any investigations into media leaks by the intelligence community, according to Senators Grassley and Johnson. The Senators say the unknown status of any probe erodes public trust in the intelligence agencies.
In a recent letter to the ICIG again asking for information on the existence of any investigations into the leaks, the Senators provided examples of other Inspectors General who have answered questions about ongoing investigations.
Given the intense congressional and public interest surrounding the most recent leaks of sensitive and classified information, it is incumbent upon you to answer the simple questions that we have posed.

Senators Grassley, Johnson to Intelligence Community Inspector General Michael Atkinson, Oct. 2019

Click the link below to read more from Senators Grassley and Johnson, and related information.
https://www.grassley.senate.gov/news/news-releases/watchdog-refuses-confirm-investigations-leaky-intel-community-spills-secrets