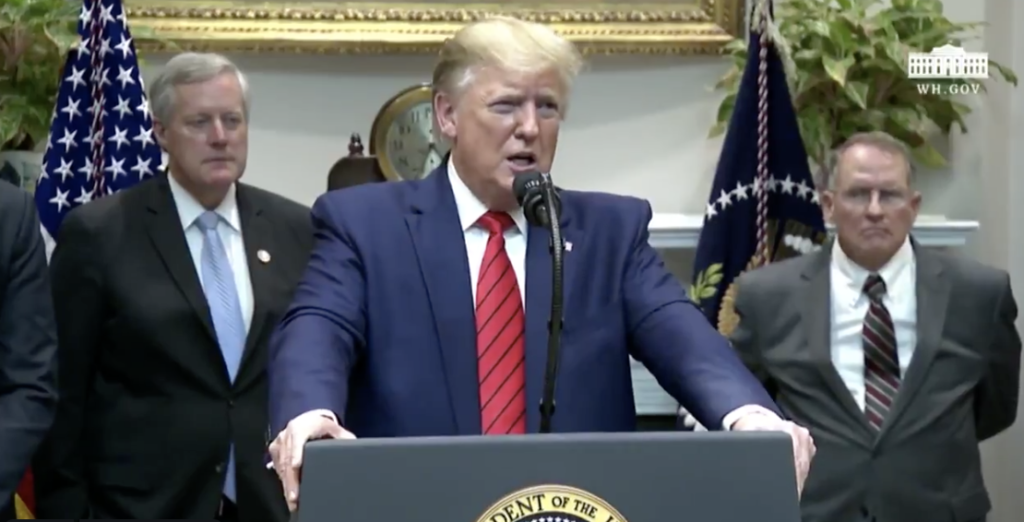 Forty-one percent (41%) of likely U.S. voters say the country is headed in the right direction. That's according to the latest numbers from Rasmussen Reports. During most of 2016, President Obama's last year in office, fewer than 30% said the country was headed in the right direction.
Also, Rasmussen Reports finds voters say they trust President Trump on economic issues more than they trust the average member of Congress or reporter. However, they trust their own judgment most of all.
Meantime, President Trump's job approval rating for December was at 49%, up two points from November, despite the House impeaching him.
Joe Biden is still the leading potential Democratic presidential nominee but his support levels are the lowest they have been to date.
Positive outlook for the coming year is up dramatically from last year, with 72% of American adults saying that 2020 will be at least a "good" year. That compares to 54% a year ago. Many of those say 2020 will be "excellent" or one of the best years ever.
Click on the link below for a summary of recent Rasmussen reports:
https://www.rasmussenreports.com/public_content/politics/weekly_updates/what_they_told_us_jan04