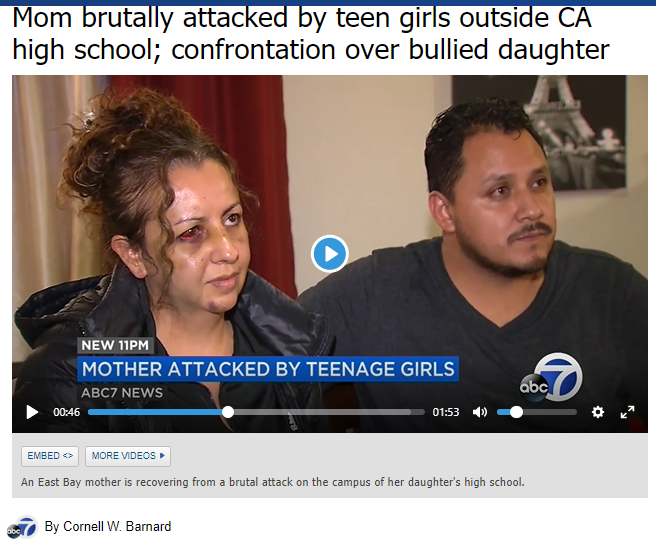 Maria Jiminez and Eder Rojas, went to their daughter's high school to discuss their daughter being bullied by two other teenage girls, and were attacked by the girls accused of bullying their daughter before they could even enter the door of the high school, according to a report on ABC13.com.
The two teens punched, kicked, and dragged Maria Jiminez, breaking her nose. Eder Rojas, the bullied girls' father, says he tried to pull the teens off of his wife and daughter, who was also attacked in the incident, according to ABC13.com.
One of the teens has been arrested and charged with battery with serious bodily injury. Jiminez spent two days in the hospital recovering from the attack. She had a baby just four months prior to the attack. The school is still investigating the incident, according to ABC13.com.
Watch the video at ABC13.com by clicking the link below
https://abc13.com/mom-brutally-attacked-by-teen-girls-outside-ca-high-school/5833801/