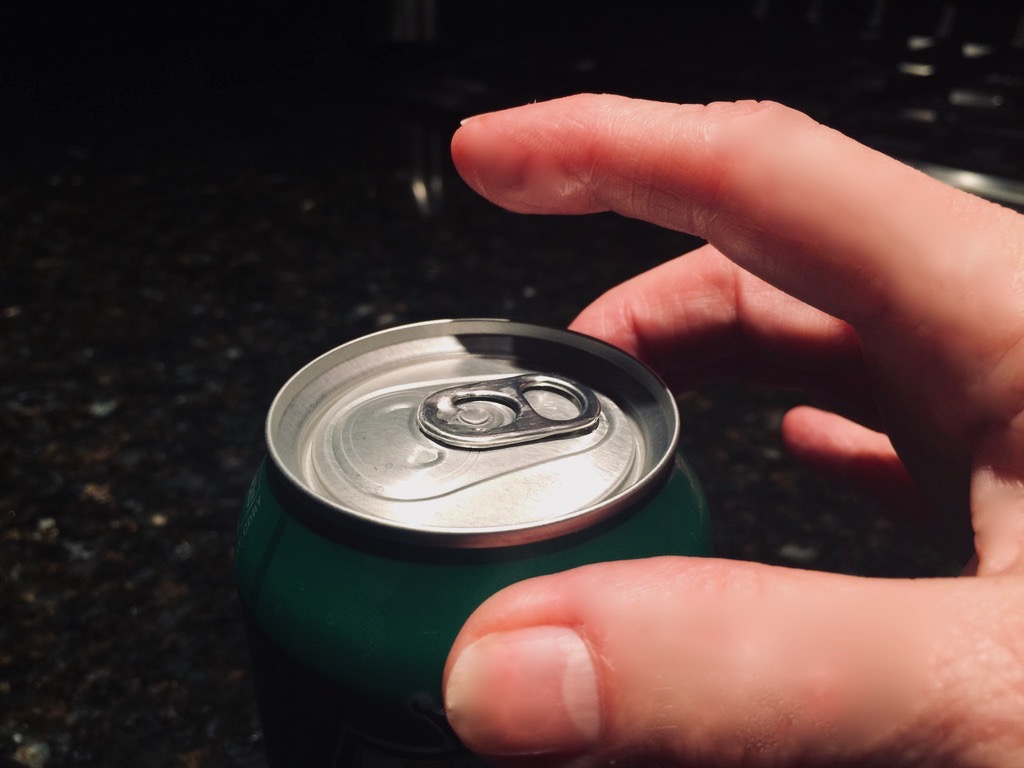 Tap or not?
The burning question of whether tapping on the side or bottom of a shaken beer can before opening it lessens the fizz and associated beer loss has been addressed by a Cornell University study.
A group of twelve Cornell University researchers recently published their findings in a seventeen-page report. The group randomly placed 1,000 cans of beer into one of four groups: unshaken/untapped, unshaken/tapped, shaken/untapped, shaken/tapped. Each can in the two "shaken" groups was shaken to simulate a 10-minute bicycle ride. (Do bicycle riders commonly transport their beer on shaky bike rides?)
The researchers then weighed the unopened cans, tapped the cans in the "tapped" groups three times on the side with a single finger, opened the cans, soaked up the overflowed beer with paper towels, and re-weighed the cans.
Here's the answer you've been waiting for!
The report concludes that tapping the can before opening it does not prevent beer loss, stating that "the only apparent remedy to avoid liquid loss is to wait for bubbles to settle before opening the can."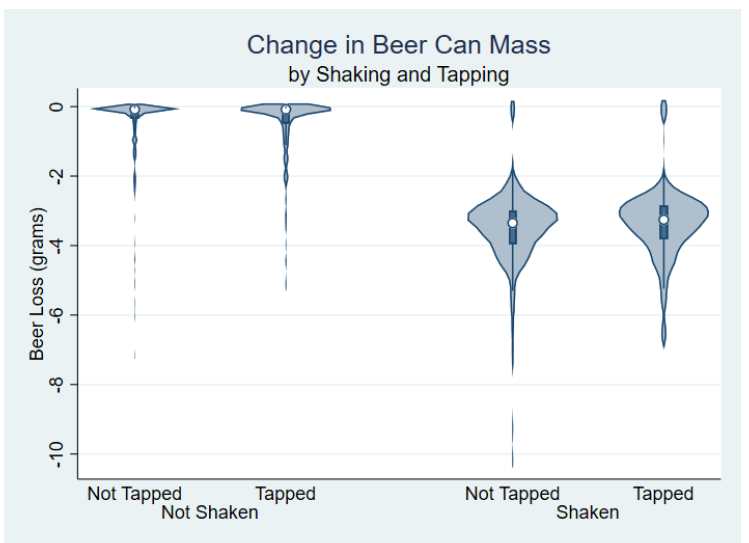 The report detailed the methodology used to maintain the integrity of the experiment, including the use of a butter knife to open the cans, to avoid "finger and nail-bed pain for researchers who were opening cans." It also addressed the "broader social implications" of the study, such as minimizing the potential for "tapping-related finger injuries", and the health benefits of slowing drinkers down by convincing them to wait for a shaken can to settle, rather than tap and drink more rapidly.
Now you know.
You can read the Cornell study and report for yourself by clicking on the links below:
https://arxiv.org/abs/1912.01999
https://sharylattkisson.com/wp-content/uploads/2020/01/Shaken-beer-study.pdf