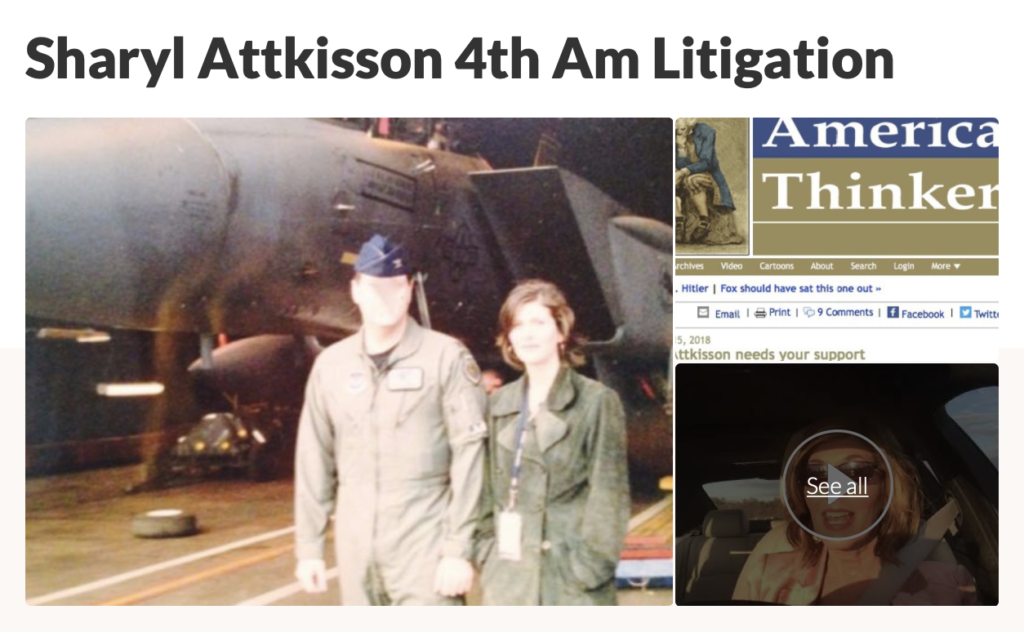 Here are some recent comments from the Attkisson 4th Amendment Litigation Fund. Your support is greatly appreciated!
Urge @TheJusticeDept and @RealDonaldTrump to investigate the US Attorney's Baltimore unit that an informant says illegally spied on 100s of innocent US citizens and journalists.
John Wertz The Deep State is Real!
Angelo Mannino Thank you for your courage and grit as you expose these monsters! A REAL journalist. God bless you and your family.
Mark Bronston This type of government surveillance of US Citizens must stop.
Victor Hauser There is a profound need for fair and accurate reporters who report the news and not just advocate an agenda reflecting their biases.
Mike Offit  can not think of a more important lawsuit. The behavior of the FBI and DOJ in this case is what we would expect from Iran or North Korea. Freedom of the Press, and the service of "whistleblowers" who call out REAL wrongdoing.
Stanley Beckham Keep fighting!
Estelle Marie Baines This calls for a celebration donation! You will always be a hero to me for pursuing this fight. I know that circumstances chose you, not the other way round, but you stepped up to the plate when you could have given up under the terrible weight...
Michael Willett I support your efforts on behalf of all American citizens. Godspeed! 
Ian Penswick Just wanted to say Happy New Year to all of you and congratulate you folks on getting some names to present in your litigation. This is getting interesting. God bless all of you in 2020.
Maurice Byers Sheryl Attkisson understands her Constitutionally gauranteed rights as a U.S. Citizen and Journalist. Too bad our "government" thought differently. 
Duane Purvin Democrats are using the Government to pursue and punish citizens.
Greg Clark I was stunned by the host of media misstatements, fraud and incompetence shown by Sharyl's work. I have assumed it was bad. But she has shown it is much worse than I feared...
James D. Woolery, M.D. I donated because I admire Sharyl's work.
Linda R. Anderson I donated because Shayl represents what journalism is supposed to be and I appreciate her work.
jeffrey carl Sharyl, that's why. She's a REAL reporter
Richard Knox Deep state needs to be cleaned up. Suggest a look into Russian spies whisked from the country so quickly when Clinton/Democrat fundraising was mentioned. DC doesn't usually move that fast. Keep digging.
Anda Olsen I appreciate what you are doing on behalf of everyone.
Rose Marie Russell Sheryl is doing the Lord's work .
Jeanne Kropko Government has lost it's mind...Straighten up DOJ, CIA and FBI.