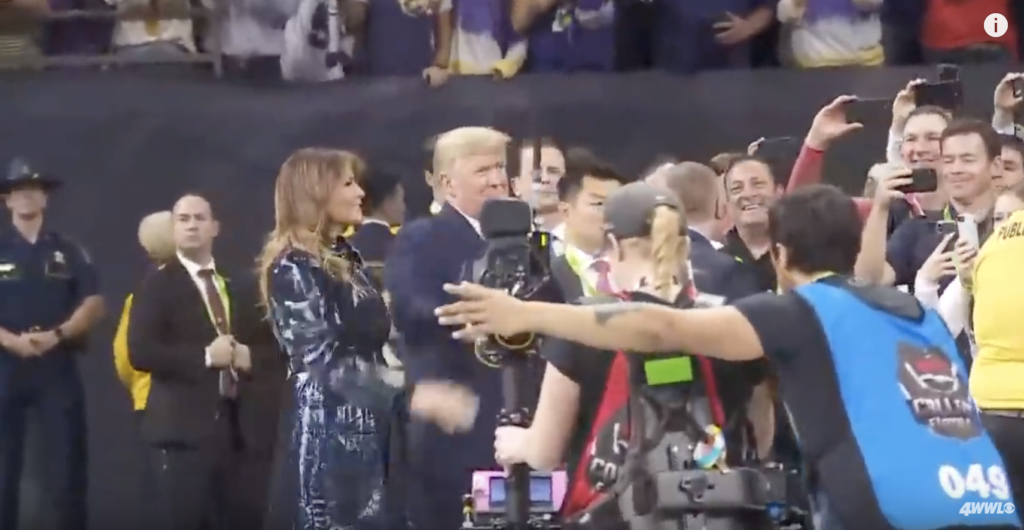 When President Trump and First Lady Melania appeared at the NCAA football championship, they were greeted by a crowd that seemed far friendlier than the average group you might find in New York City or Washington D.C.
Watch the video below courtesy of 4WWL:
Fight government overreach. Support free speech and free press. Donate to Attkisson v. DOJ here.