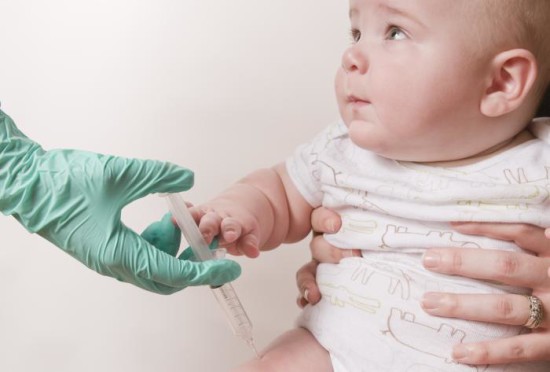 The Massachusetts state legislature is considering removing vaccine religious exemptions. That's according to Vera Sharav and Dr. Meryl Nass of the pro-vaccine safety Alliance for Human Research Protection.
If vaccine religious exemptions are removed, many Massachusetts children would not be allowed to "opt out" of the childhood vaccination schedule on religious grounds.
Dr. Nass argues that the proposed Massachusetts legislation is part of a carefully orchestrated effort by the pharmaceutical industry to rid the world of vaccine exemptions:
The pharmaceutical industry has undertaken a very ambitious campaign to legislate away vaccine exemptions in the United States and Canada. France, Italy and Germany have rescinded vaccine exemptions too, suggesting the campaign is worldwide.

Excerpt of Dr. Nash's testimony to the Massachusetts legislature
Dr. Nass cites statistics that refute what she describes as big Pharma's propaganda about vaccines. First and foremost, she states that there is "no crisis (no epidemics of deaths or disabilities) from infectious diseases caused by unvaccinated children, either in Massachusetts or the United States."
Dr. Nass points to conflicts of interest with the pharmaceutical industry's ties to and influence on government regulators, opinion leaders, medical journals, the mass media, and lawmakers.
The elephant in the auditorium today is Pharma profits. Dare I say out loud that our children's arms and bodies are the delivery system for transferring money from the citizens of the Commonwealth to the pharmaceutical industry?

Dr. Nash's testimony to the Massachusetts legislature
The pharmaceutical industry spent upwards of $29 billion on "medical marketing" in 2016 alone, according to Dr. Nass.
What's more, drug manufacturers are immune from liability for vaccine-related injuries if the drug is placed on the childhood vaccine schedule. These "liability waivers," Nass argues, cause drug manufacturers to push for the drug to be placed on the schedule before it is adequately tested and proved.
[Liability] waivers discourage manufacturers from ensuring that the vaccines they sell are as safe and effective as possible. The removal of vaccine exemptions, combined with liability waivers for vaccine side effects and recently loosened standards for licensing vaccines, create a highly toxic mix.

Excerpt of Dr. Nass' testimony to the Massachusetts legislature
Dr. Nass says that pharmaceutical lobbyists will not be satisfied with eliminating non-medical (or religious) exemptions to immunizations, they are seeking to restrict medical exemptions as well.
For more vaccine information and CDC government resources, click here.
Click on the link below to read more on the Massachusetts efforts: