Twice as many women over age 60 live alone than men, according to a PewResearch.org study.
One-in-five women ages 60 and older live in a solo household (20%), compared with one-in-ten men (11%).

Pew Research Center
Women are typically younger than their male partners, according to Pew. These trends hold true no matter where people live or what religion they belong to.
Pew found the rates of living alone are impacted by many things, such as societal norms, levels of education, life expectancy, and financial considerations.
Geographically, the most older women who live alone are found in Europe and North America, where approximately one in three women on average live alone compared to one in five men.
Women are also more likely to be single parents, according to Pew.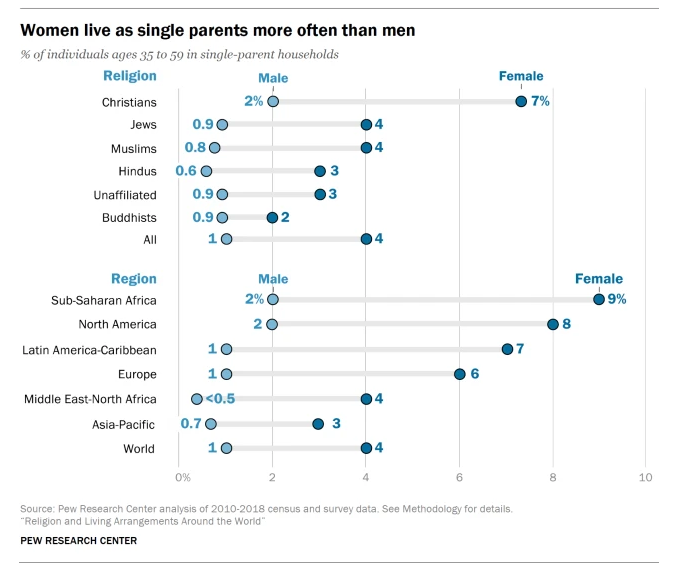 Click on the link below to read the full Pew Research story: