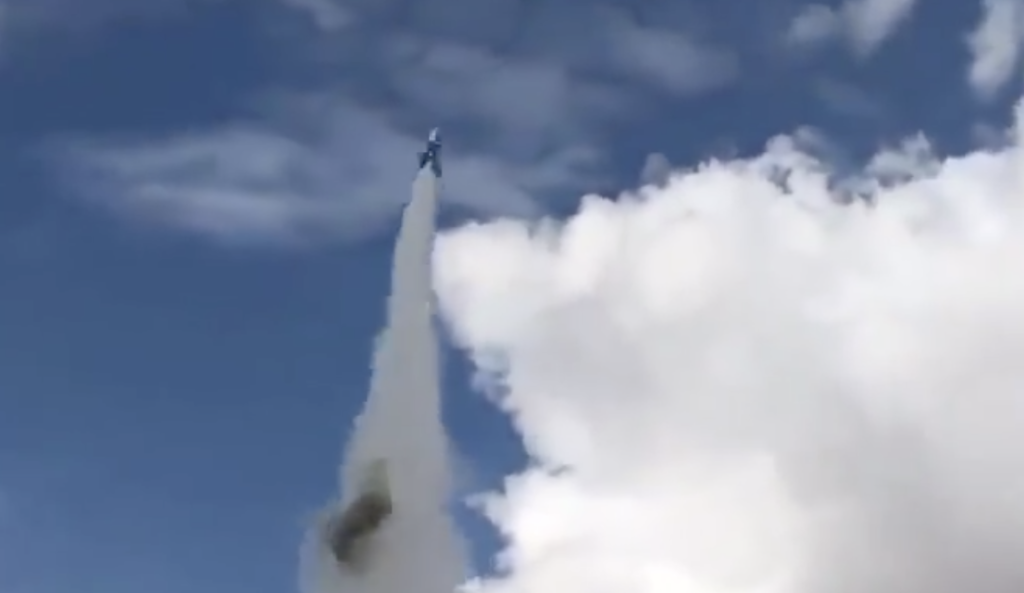 "Rocket enthusiast" Mike Hughes, nicknamed "Mad Mike," died in a rocket accident over the weekend.
On Saturday, Hughes launched inside a homemade rocket in an experiment being documented by a Science Channel program called Homemade Astronauts, described as a a show about "a group of colorful DIY rocketeers taking their own path to space."
The rocket crashed in San Bernardino, California shortly after takeoff.
Besides being a daredevil, Hughes was known for his stated belief that Earth is actually flat-- "shaped like a Frisbee".
Two years ago, Hughes successfully launched himself about 1,875 feet into the air using a home made rocket and parachuted down to the ground with no major injuries.