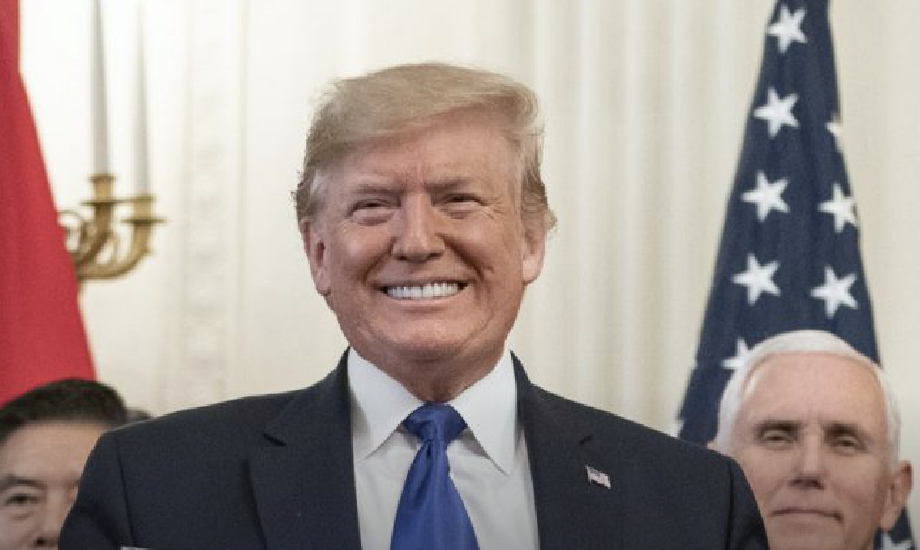 I'm not a professional political analyst, so my political analysis is worth about what you pay for it. However, a few people who know that I called Donald Trump as the 2016 winner, starting back in 2015, have asked me what I think now.
My prediction for the 2016 race was based on a variety of observational and anecdotal evidence. I listened to Democrats, Republicans and independents across the U.S. I talked to people who consider themselves apolitical. I heard from taxi and Uber drivers, the Verizon man, stay-at-home moms, college grads, professionals, blue-collar delivery workers. And I watched nearly every rally of Trump and his opponents.
Now, that same unscientific methodology has led me to conclude that Trump has already secured a second term — no matter who his main opponent turns out to be.
Obviously, anything can happen, and I am not suggesting that those who support other candidates shouldn't bother to vote. But as Democrats narrow down their array of personalities and preferences, I think Trump's path to a second term has far more to do with him than with them.
Here are seven ways I think Trump has already secured a second term:
More experience. Trump is the only candidate who has served as president and commander in chief for four years.
Extreme vetting. Trump has been as thoroughly vetted as any political figure in American history, if not more so. There are few stones that remain unturned except, arguably, his tax returns, which will not make any difference to his supporters. On the other hand, all of his opponents — from former New York City mayor Mike Bloomberg to former vice president Joe Biden — are fending off new criticisms of their policies and actions. (Continued...)
Read the rest of the article by clicking the link below:
https://thehill.com/opinion/white-house/483344-why-trump-has-already-secured-a-second-term-no-matter-who-his-opponent-is#.XkwCYW04DnY.twitter