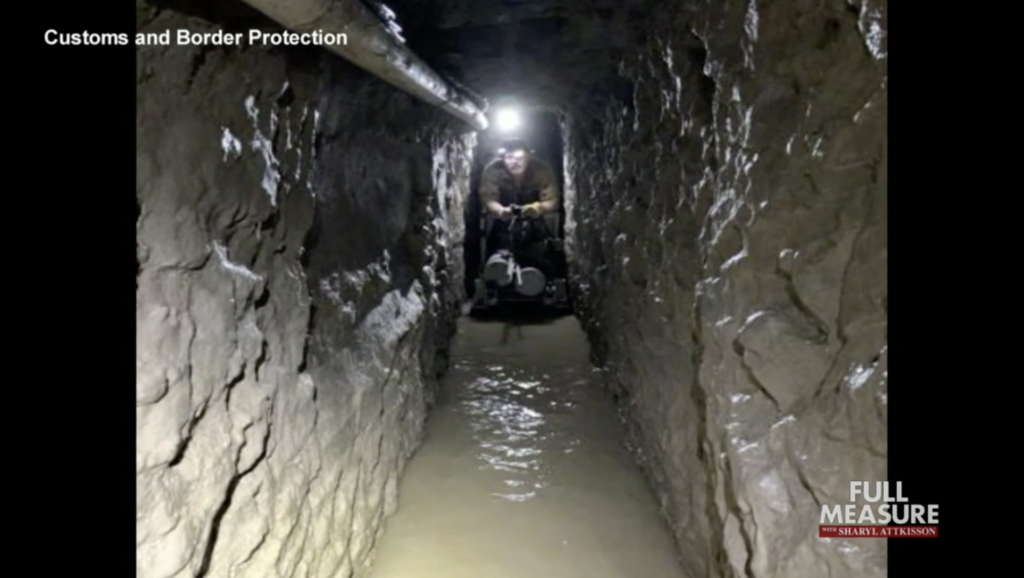 You can see video of the tunnel by clicking the link below.
https://fullmeasure.news/news/politics/smuggling-tunnel-discovery
I have long reported on Mexican cartels using tunnels to traffic drugs and people underground into the U.S.
Now, border officials have announced they've found the *longest* such tunnel ever.
Customs and Border Protection says the tunnel starts in Tijuana, Mexico and stretches into San Diego California more than three quarters of a mile.
It's about 5 and a half feet tall and 2 feet wide, and 70 feet under the surface.
Officials say it was a sophisticated operation...with a rail system, air ventilation, an elevator, and a drainage system.
So far, no arrests announced.