Most Americans say they are open to a qualified presidential candidate who is black, Catholic, Hispanic, Jewish, or a woman. But the majority of those polled oppose having a socialist in America's highest office. That's according to a Gallup poll.
Gallup asked people about their willingness to vote for a party's "well-qualified" candidate based on that person's characteristics.
A strong majority also expressed willingness to vote for a qualified Evangelical Christian or gay/lesbian candidate.
Muslim, atheists, and socialists received the least amount of support as presidential candidates in Gallup's poll. Still, the responses generally reflect broad tolerance, with a majority of respondents expressing "willingness" to vote for candidates in all categories except "Socialist."
Sen. Bernie Sanders, a Democrat running for president, has endorsed some Socialist policies and calls himself a Democratic Socialist.
The largest increase in voting tolerance since 1958 is for black candidates.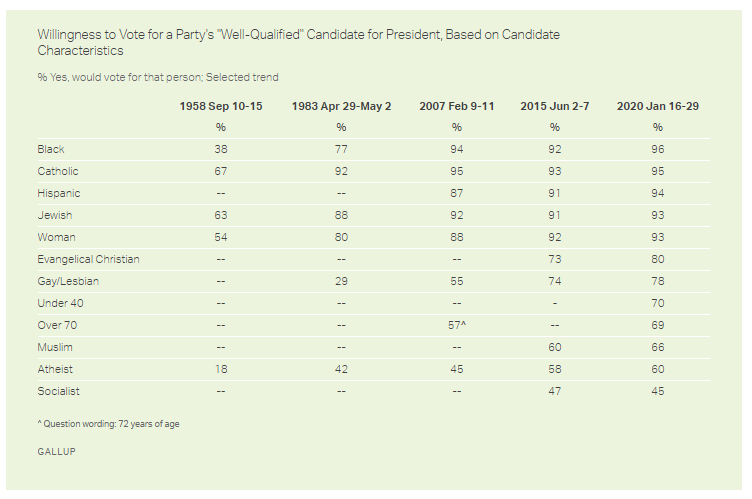 Click on the link below to read Gallup's poll report: