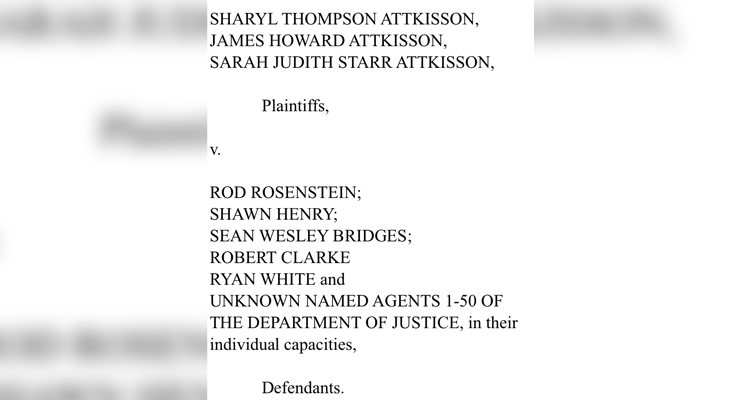 We have now jumped through the final hoop that allows us to pursue justice in Maryland court regarding the government intrusions into my computers.
The Department of Justice successfully blocked our fight for justice in Virginia federal court. We never got a chance at discovery or presenting the evidence. One appellate judge who agreed with us called the government's behavior "Kafkaesque."
In addition to the irrefutable forensic evidence, we recently added actual names of the federal agents who were involved in surveilling me and other innocent U.S. citizens through a team working out of the U.S. Attorney's office in Baltimore at the time.
A former federal agent has confessed to being part of the team that spied on me.
However, the Dept. of Justice tasked the spying and is also responsible for holding the criminals accountable. So far, they have only stonewalled *(using unlimited taxpayer money) under three U.S. Attorneys and thee FBI Directors.
Contact your members of Congress and draw attention to the case on social media, tagging @RealDonaldTrump @TheJusticeDept.
The case isn't important because of what happened to me; it's important because it happened to many people. Had attention been paid to the red flags years ago, the current surveillance abuses might have been avoided.
If there is no accountability, we can expect much more of the same.
Read the Maryland complaint by clicking the "download" button below.
Read more about Attkisson v. DOJ and FBI here.