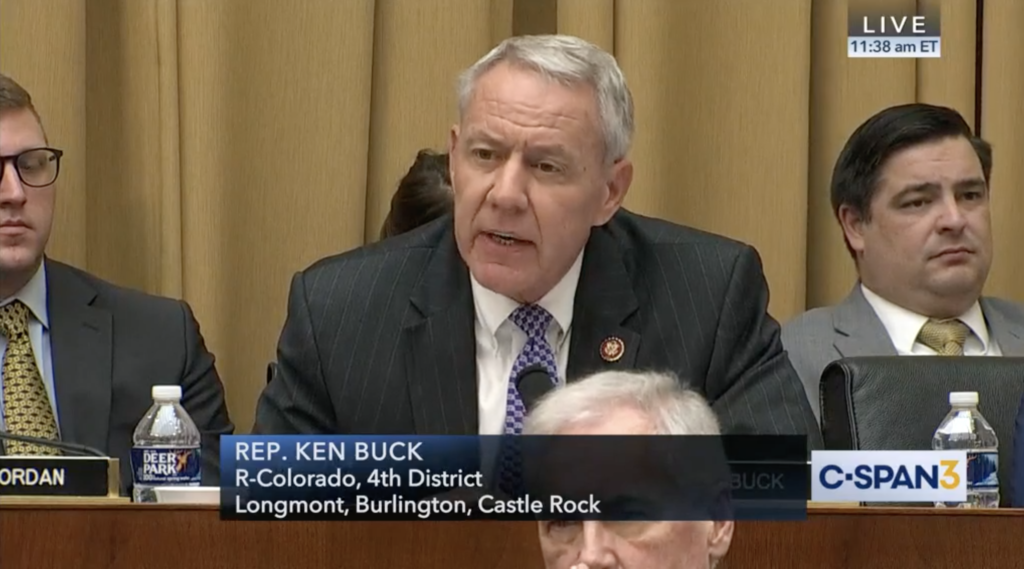 At a recent House hearing, Rep. Ken Buck (R-Colorado) questioned FBI Director Christopher Wray about the government's illegal hacking into the computer of investigative journalist Sharyl Attkisson.
The Attkisson case was first announced by CBS News in August of 2013.
Since that time, the Department of Justice has declined to hold the guilty parties accountable and, instead, is continuing to use taxpayer money to fight Attkisson's lawsuits over the intrusion.
Meantime, numerous members of the House and Senate have asked the Department of Justice and FBI to answer questions about the case over the years, but the agencies have yet to answer the questions.
Watch Rep. Buck's interview on One America News (OAN) below: