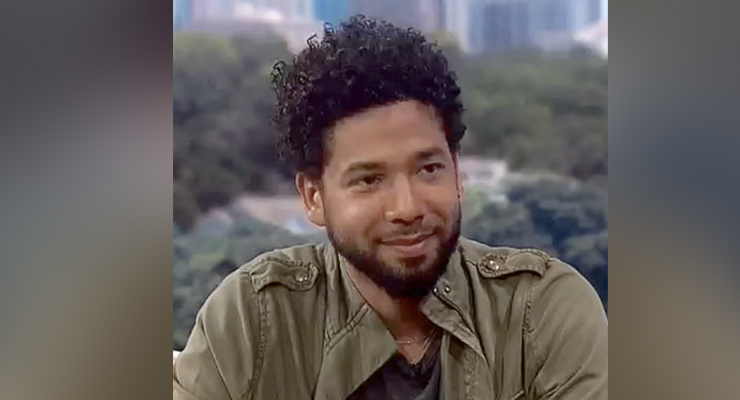 Actor Jussie Smollett is being charged with falsely claiming he was attacked by white, racist, homophobic Donald Trump supporters in Chicago. That's according to multiple press reports.
Smollett has consistency claimed he is not guilty.
He initially reported in January 2019 that he was attacked by two men who poured bleach on him and put a noose around his neck. He described the attackers as white men wearing Donald Trump "Make America Great Again" type hats.
However, two African-American acquaintances of Smollett confessed that Smollett paid them to stage the attack. Smollett was charged with 16 counts of disorderly conduct.
A few weeks later, in a move that was widely criticized by Chicago city authorities and police officials, Cook County State Attorney Kim Foxx dropped all of the charges against Smollett.
More controversy arose when it was revealed that a former aide to former First Lady Michelle Obama acknowledged some involvement in helping Smollett's family connect to Foxx. The aide, Tina Tchen, communicated with Foxx in a series of texts and emails. Foxx left her job as Chicago's top prosecutor in April amid the controversy.
A petition drive successfully reopened the case against Smollett, and a Chicago judge appointed ex-U.S. Attorney Dan Webb to begin a new probe. He announced charges against Smollett after a six-month long review.
Smollett has insisted he is innocent. He claims authorities purposely overlooked evidence that would prove he is telling the truth.