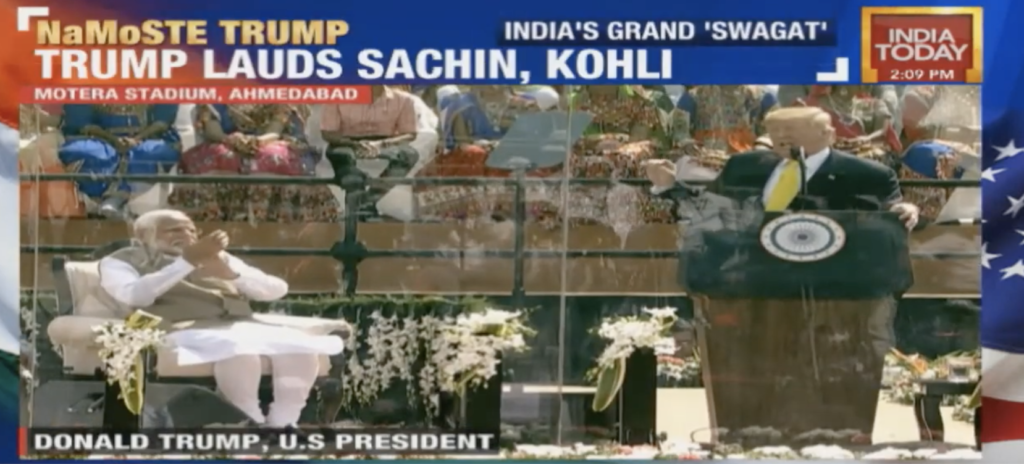 One of the biggest stadiums in the world was filled with cheering crowds for President Trump's visit today.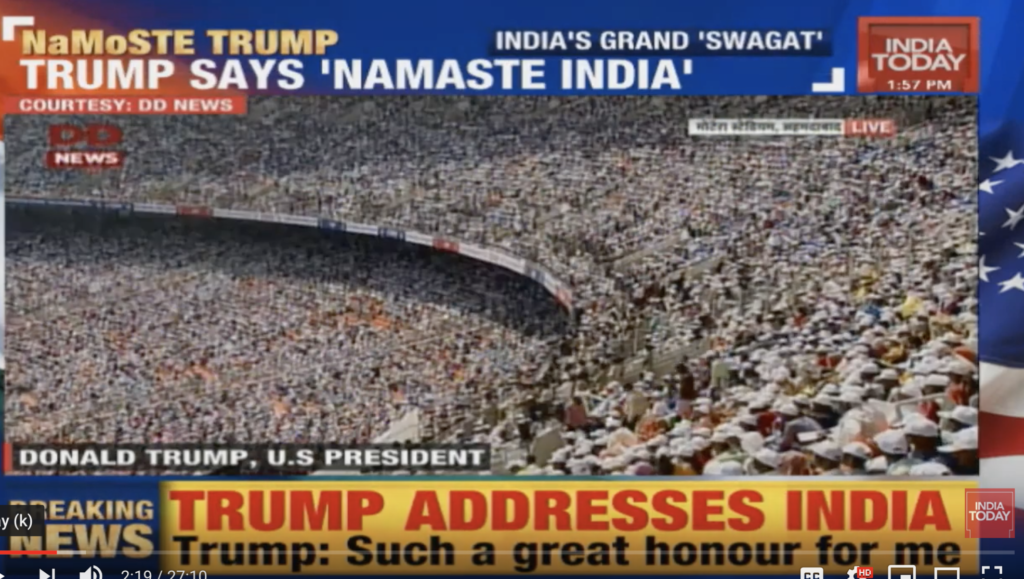 Indians wore white "Namaste Trump" hats and carried signs bearing the same phrase. "Namaste" is a respectful greeting meaning, "I bow to."
President Trump hailed "Bollywood," classic Indian films, in the venue, described as the world's largest cricket stadium. The stadium reportedly cost 100-thousand dollars to build.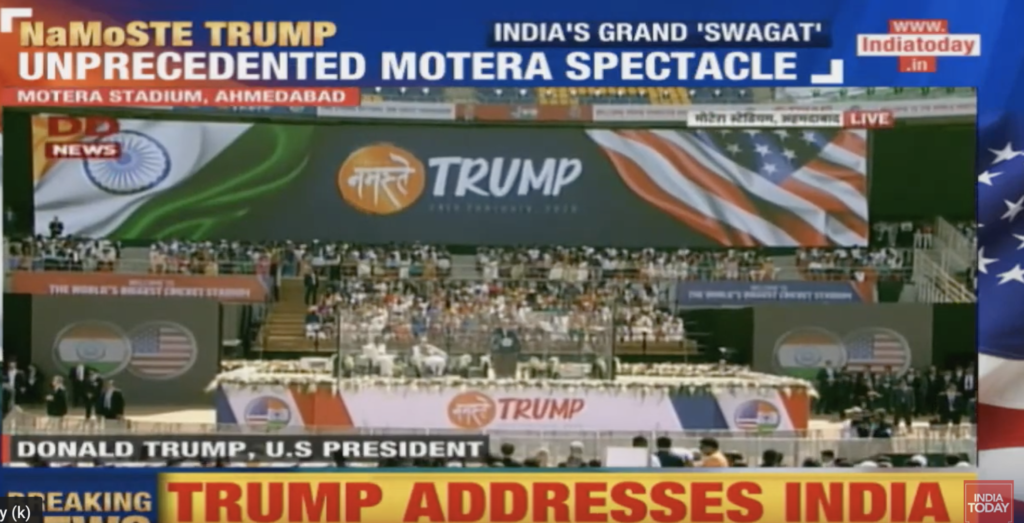 India's Prime Minister Narendra Modi appeared with the president. Modi was re-elected last year and frequently touts his good relationship with Trump.
According to reports, Modi said he expected seven million Indians to greet President Trump upon his arrival.
Trump also told the crowd that he and Modi are in the very early stages of discussing a new trade deal to improve and expand economic ties between the countries. He called Modi a "tough negotiator."
First Lady Melania Trump is accompanying the president on the brief visit, which included a stop to the famous Taj Mahal.
You can watch the full speech by clicking the link below:
Fight improper government surveillance. Support Attkisson v. DOJ and FBI over the government computer intrusions of Attkisson's work while she was a CBS News investigative correspondent. Visit the Attkisson Fourth Amendment Litigation Fund. Click here.