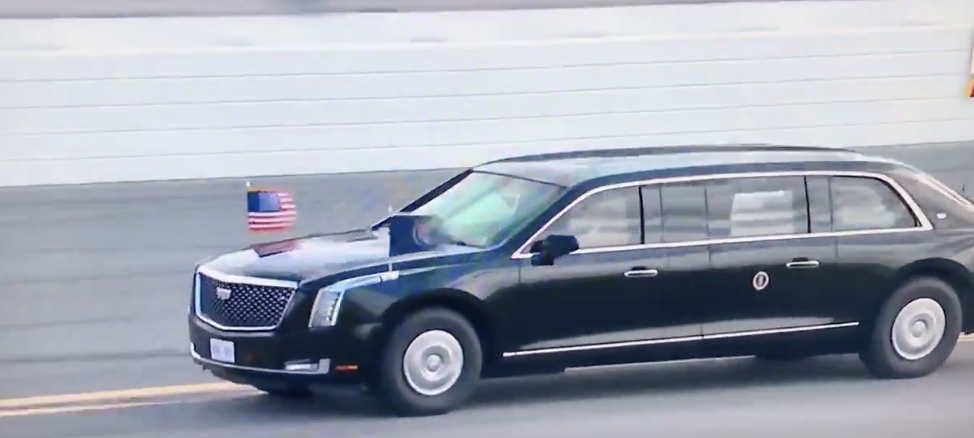 For the first time ever, the presidential limousine has rounded the track just prior to the start of today's Daytona 500 NASCAR race.
With President Trump and First Lady Melania inside, "The Beast" -- as the car is nicknamed -- drove around the 2.5 mile long track.
(Trivia: NASCAR stands for National Association for Stock Car Auto Racing.)
President Trump is serving as Grand Marshal. He gave the traditional command: "Gentlemen, start your engines!"
He also gave a brief speech prior to the event.
What matters most is God, family and country

President Donald Trump
Watch President Trump's limousine drive around the track:
Watch an excerpt of President Trump's speech at the Daytona 500:
Fight government overreach. Support free speech and free press. Donate to Attkisson v. DOJ here.