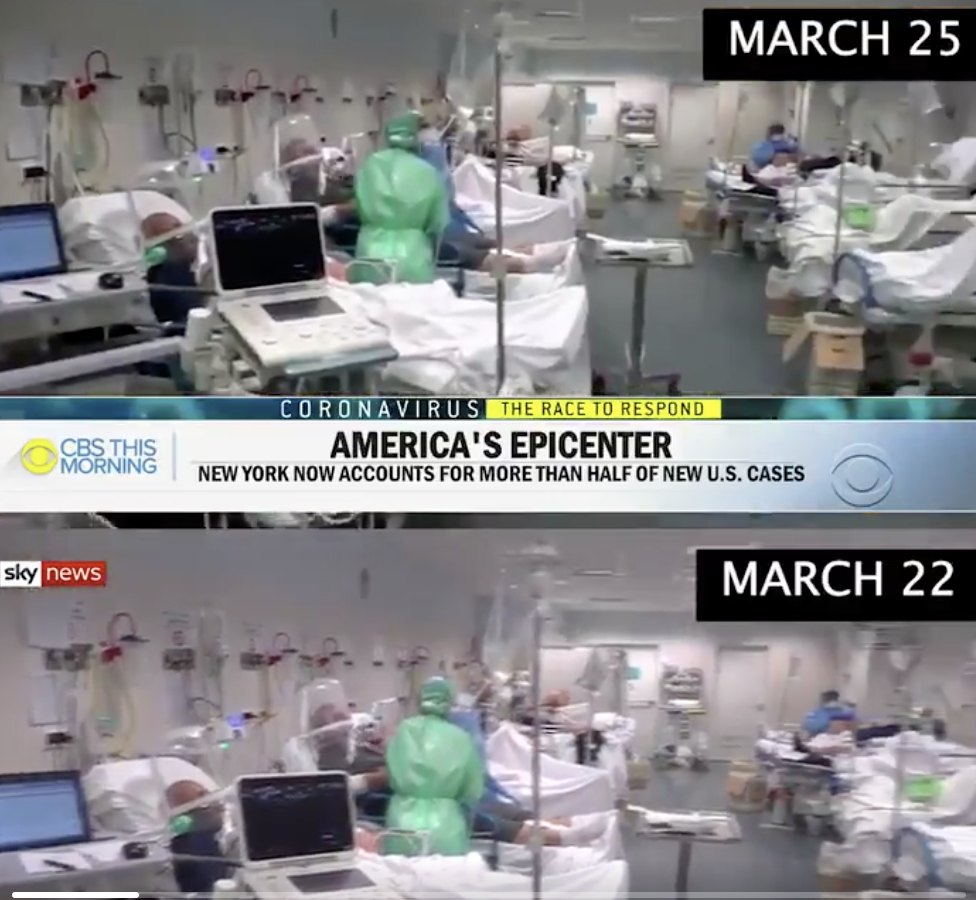 CBS News has reportedly admitted to an embarrassing mistake: the network misrepresented video of a crowded Italian hospital as being a New York hospital filled with coronavirus patients.
Last week, "CBS This Morning" showed the video in a segment about New York City.
Many observers flagged the mistake on social media.
According to Fox News, CBS issued a statement saying, "It was an editing mistake. We took immediate steps to remove it from all platforms and shows."
The error evoked an incident in which ABC News misrepresented night video from a gun range demonstration in Kentucky as being a battle in the Middle East. Social media users flagged that mistake, too.