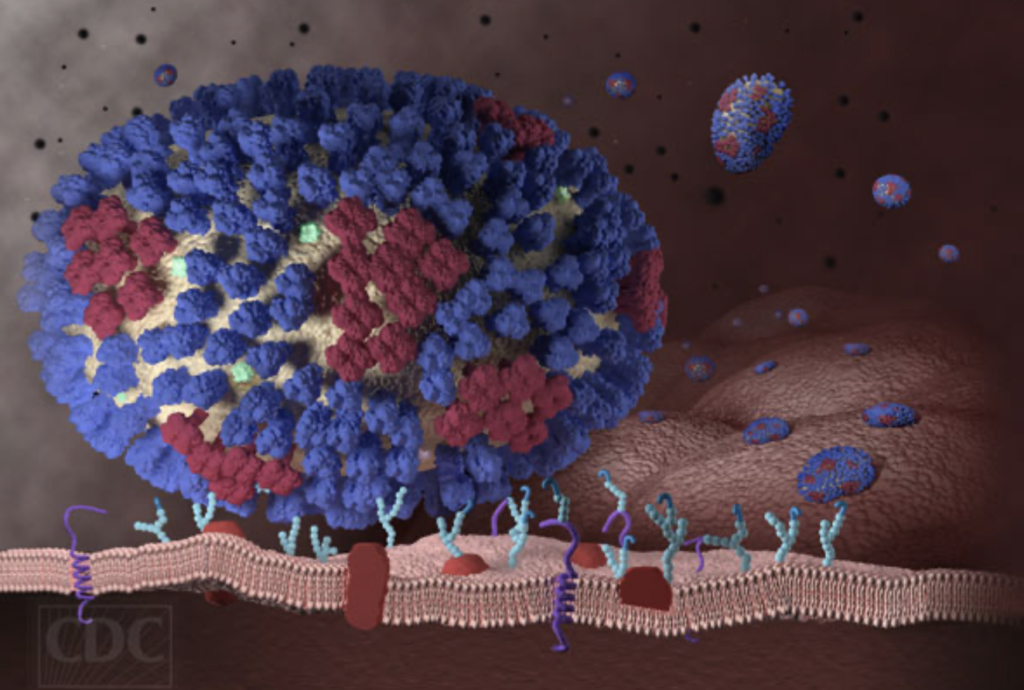 Many people have sought to compare coronavirus to seasonal flu, but without the hard stats.
In fact, the statistics are a moving target. For one, people can get flu year round, but peak flu season is over, according to CDC. Coronavirus has not yet peaked in the U.S., says CDC. Since coronavirus is an unknown entity, its numbers could theoretically overtake those of flu. Therefore, current comparisons measure several months of a flu season against a coronavirus outbreak for which a "season" or peak is as yet undetermined.
Also, coronavirus is likely far more prevalent than implied by official case counts based on positive tests, since many people are not getting tested for coronavirus.
Scientists say there are many similarities between flu and coronavirus (see chart below), but one difference is a longer possible incubation period for coronavirus. Another involves severe respiratory symptoms. They can come from both flu and coronavirus, but are believed to be more common with coronavirus.
In any event, considering the high toll the flu takes on American society each year, I asked CDC why there is no similar response and preventive campaign, such as quarantines. The question and answer are below: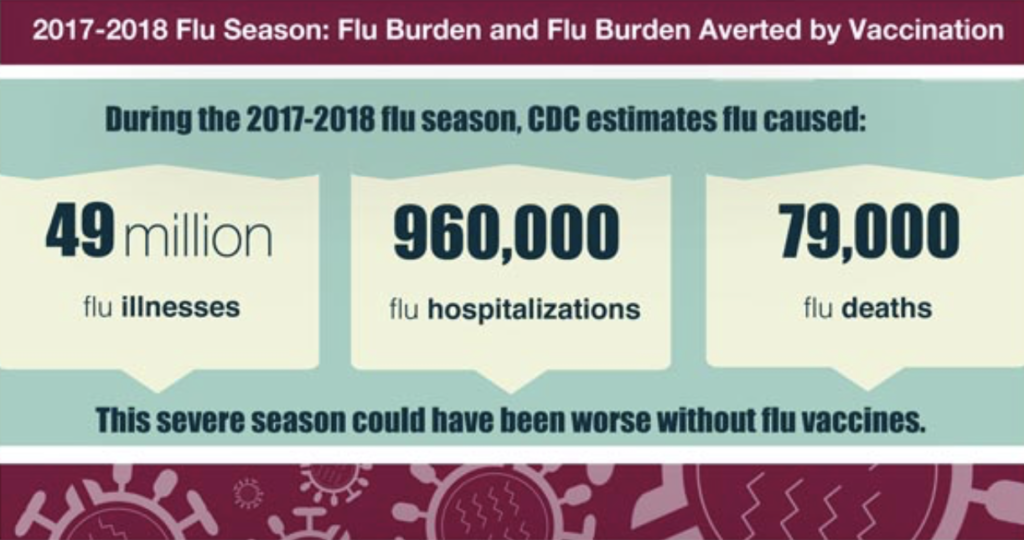 Sharyl Attkisson: Why do we not take these measures each year for flu to prevent all of those deaths?
CDC: This is a novel virus and there is much more to learn about transmissibility, severity, and other features associated with COVID-19. Unlike influenza, there is no vaccine to protect against COVID-19 and no medications approved to treat it. And there's essentially no immunity against this virus in the population because it's a new virus. Mortality for COIVD-19 also appears higher than for influenza, especially seasonal flu – so it's important that everyone do their part to help respond to this emerging public health threat.
With all of that in mind, here are the numbers as of Sunday, March 22:
US Deaths
Coronavirus: 417*
Flu Season 2019-2020: 23,000**
*https://sharylattkisson.com/2020/03/new-the-first-59-u-s-coronavirus-deaths-by-state-and-age/
**From: CDC.gov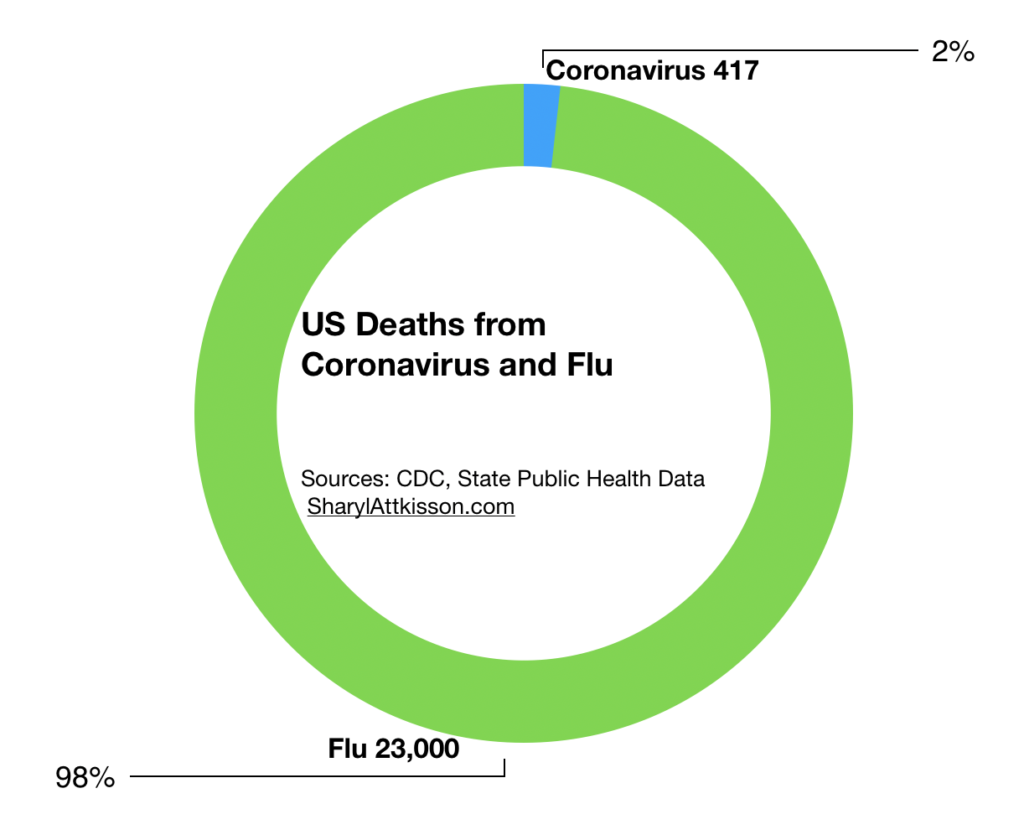 U.S. Deaths Among Children
Coronavirus: 0
Flu Season 2019-2020: 149*
*From: CDC.gov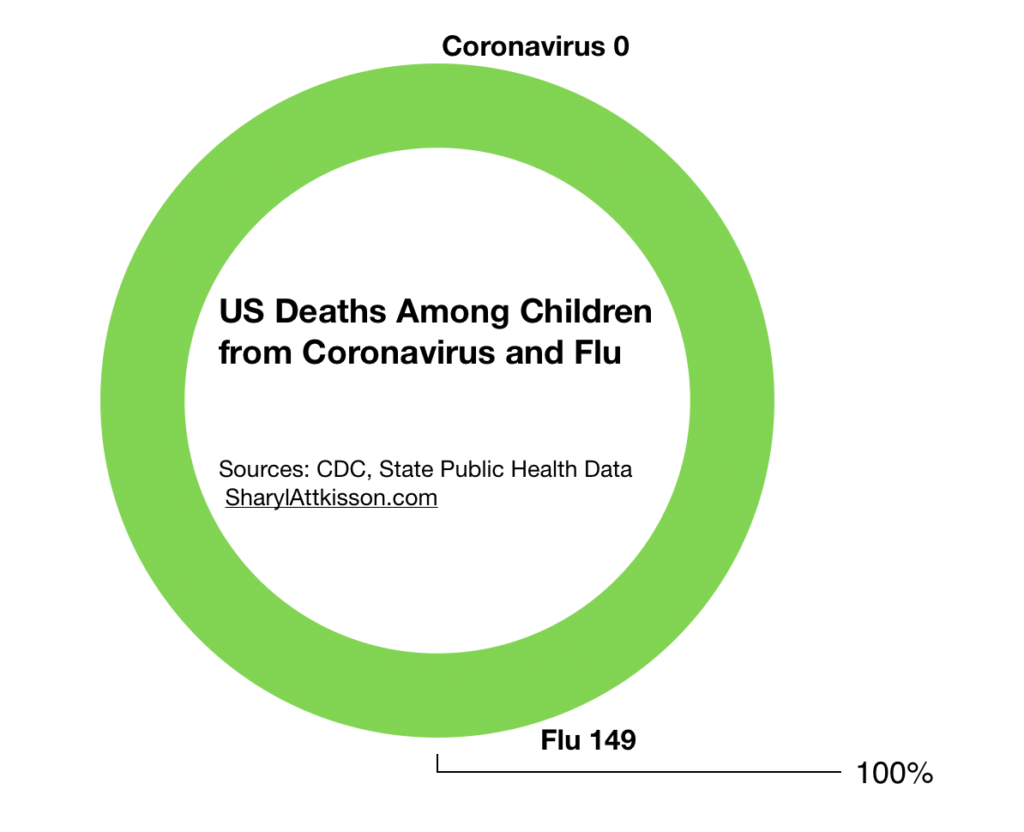 U.S. Cases of Illness
Coronavirus: 33,276*
Flu Season 2019-2020: 38,000,000**
*Retrieved Sun. March 22: https://coronavirus.jhu.edu/map.html
**From: CDC.gov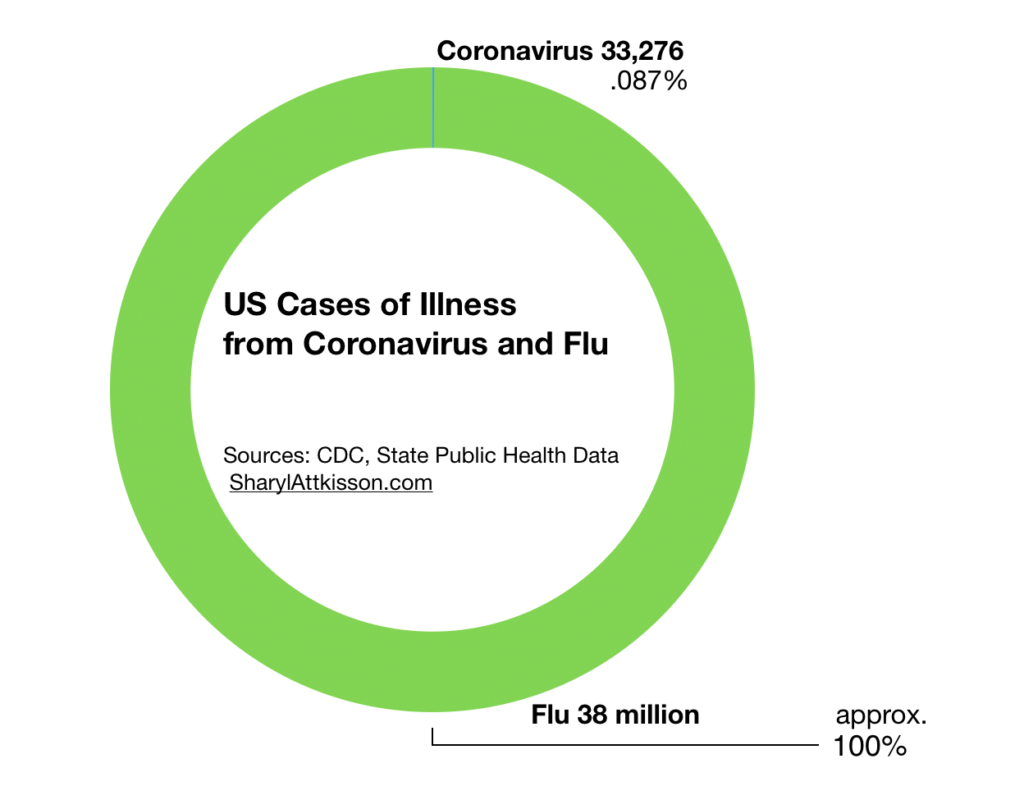 Global Deaths
Coronavirus: 15,436*
Flu Season 2019-2020: 290,000-650,000**
*https://coronavirus.jhu.edu/map.html retrieved Sun. March 22
**World Health Organization (WHO) estimates that the flu kills 290,000 to 650,000 people per year.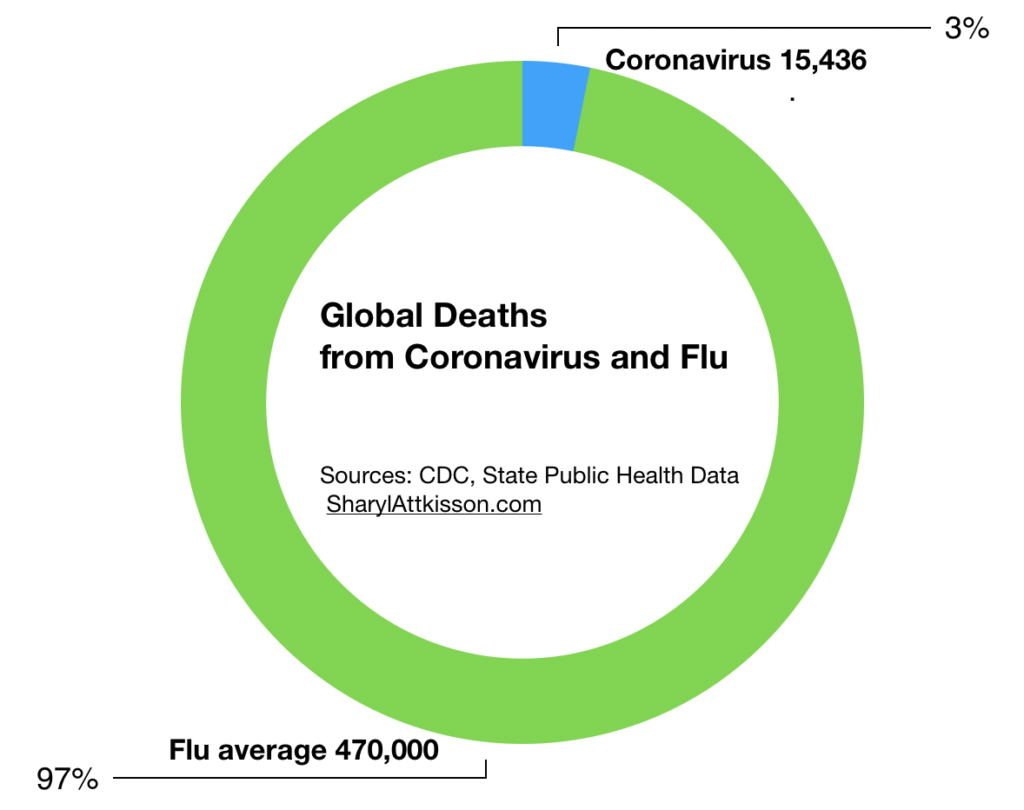 ---
"COVID-19 and flu share some similar symptoms."