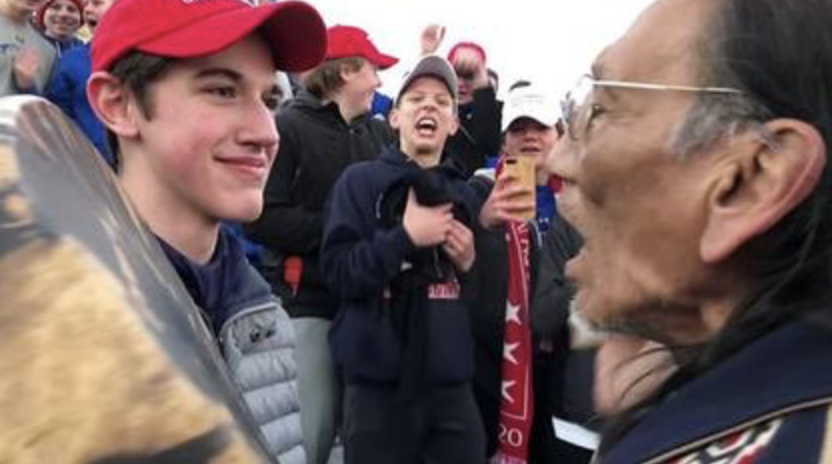 Nicholas Sandmann's attorneys say they intend to file defamation lawsuits against Gannett, ABC, CBS, The New York Times, and Rolling Stone in March 2020. That's according to The Daily Wire.
Sandmann was unfairly portrayed in the media as an aggressor in a face-off with a Native American at a pro-life rally in Washington D.C. in January 2019.
The announcement of the new lawsuits comes on the heels of Sandmann's first major win against media giant, CNN, in January 2020. CNN settled the $275 million lawsuit Sandmann filed against the cable news outlet.
Sandmann has more lawsuits pending against The Washington Post and NBC Universal.
Click on the link below to read the story in The Daily Wire:
https://www.dailywire.com/news/nick-sandmanns-lawyers-filing-lawsuits-against-five-more-media-companies