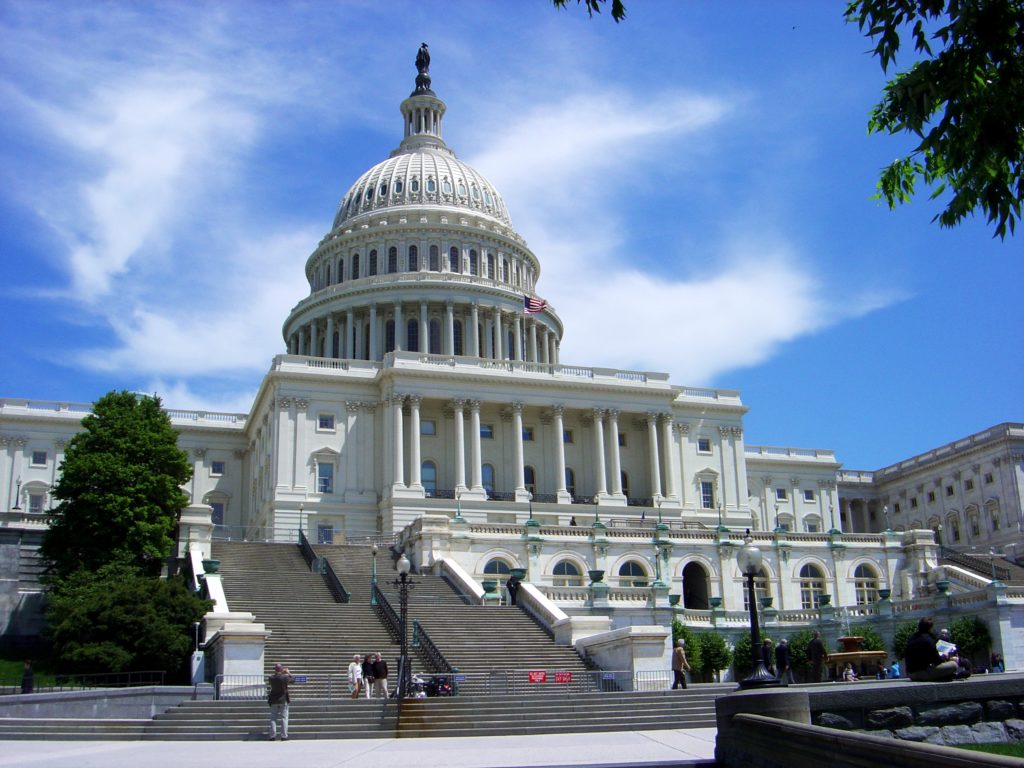 More Americans approve of the job congressional Republicans are doing than congressional Democrats, according to a recent Gallup poll.
Job approval ratings for congressional Republicans are up six percentage points to 40% since President's Trump's impeachment.
Meanwhile, Democrats' approval rating is down three points to 35% and disapproval of congressional Democrats climbed five points to 62% during the same time period.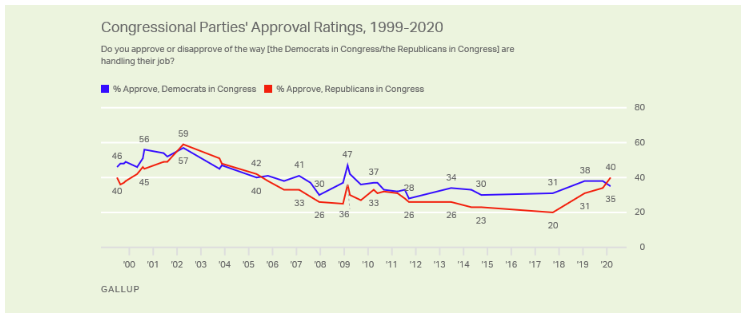 Historically speaking, Democrats tend to have higher congressional job approval ratings than Republicans.
Some individual Republicans' approval ratings are also up since the impeachment proceedings. President Trump's job approval rating is a record 49%.
The Senate's Republican Majority Leader Mitch McConnell's job approval rating climbed six points to 33% since the impeachment proceedings, says Gallup.
House Speaker Nancy Pelosi, a Democrat, has a favorability rating that has remained about the same since the impeachment proceedings.
Pelosi's unfavorability rating has climbed to 55% since the impeachment. This nearly matches her highest unfavorability rating of 56% earned during the 2010 midterm elections, according to the Gallup.
But Pelosi received a 71% favorability rating among Democrats.
Click on the link below to read the poll result story at Gallup.com: