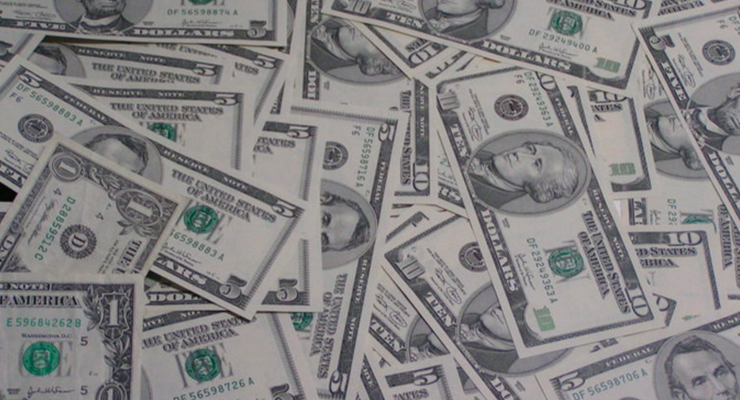 The majority of Americans (79%) view foreign trade as an "opportunity for economic growth through increased U.S. exports."
Fewer than one in five (18%) perceive trade as a "threat to the economy from foreign imports."
That's according to a recent Gallup poll.
Gallup has been polling about foreign trade perceptions since 1992. Americans' views of foreign trade are closely aligned with how well the U.S. economy is doing, according to Gallup.
During the 2007-2009 recession, skepticism of foreign trade hit an all-time high of 52%. The most recent results represent an all-time low number of Americans who view trade negatively, says Gallup.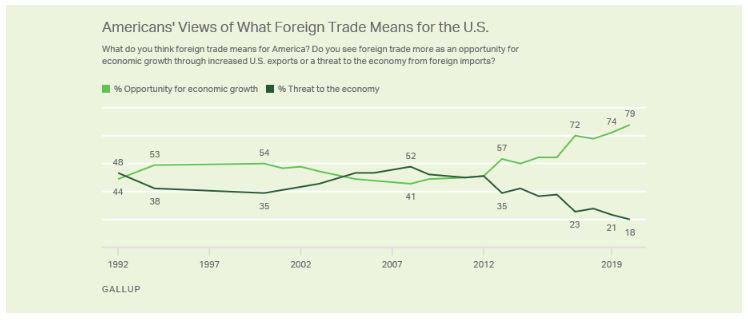 Foreign trade and President Trump's United States-Mexico-Canada Agreement (USMCA) reportedly have strong bipartisan support. USMCA replaces the North American Free Trade Agreement (NAFTA),
Eight in 10 people say the new trade agreement will be good for the United States, according to Gallup.
Click on the link below to read the Gallup results story: