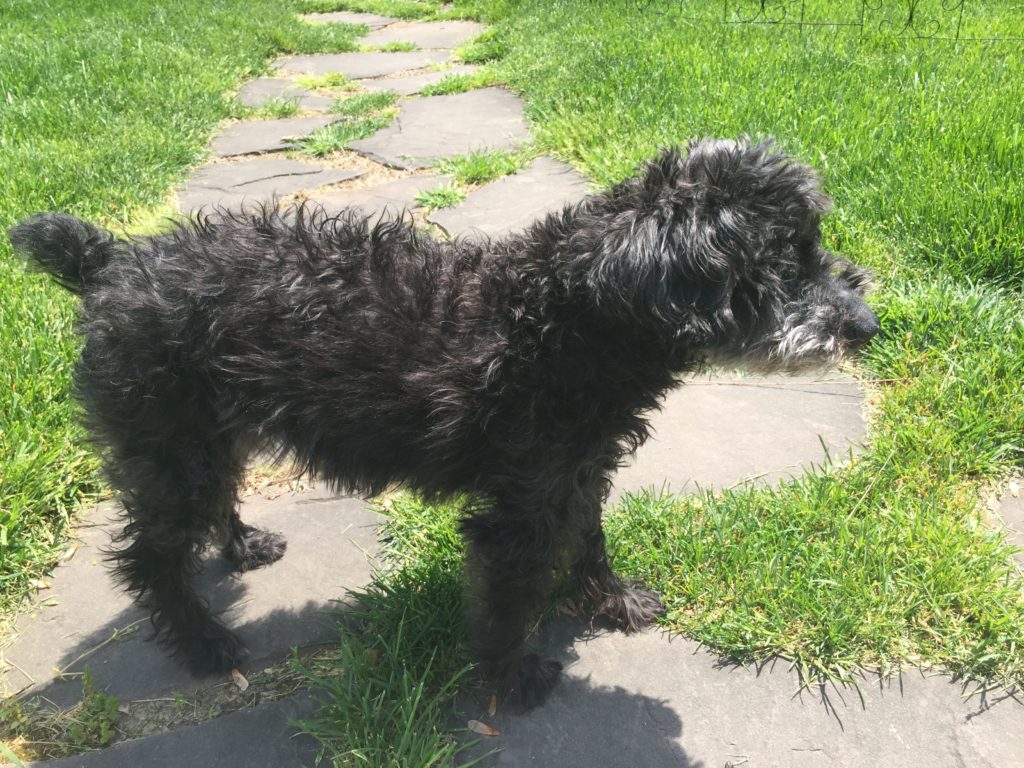 I had a great dog named Mushroom for 17 years. (RIP, Mushy!) She was a schnauzer poodle mix.
Some years ago, she woke up and ran straight outside and began methodically digging around the back yard, running from one spot to the next-- not a normal thing for Mushroom. It looked to us like she was digging for a bone. But she had not buried one.
We theorized that maybe she dreamed she had buried some tasty bones in the backyard and went to retrieve them upon awakening.
Do your pets seem to dream? Tell me your dog and cat tales in the comment section of this post!