Among his critics and some in the media, President Trump continues to be hit with sharp criticism over his handling of the coronavirus crisis.
Some say he took too long to take the coronavirus seriously. Others say he is now willing to sacrifice the elderly for the economy.
Trump's supporters, on the other hand, say the president is doing a good job.
Now, a new Gallup poll finds an increase in President Trump's approval ratings amid the health crisis.
His score jumped five percentage points from the previous poll.
According to Gallup, 60% of American approve of the president's coronavirus response. His numbers have improved among independents (8 percentage points higher) and Democrats (6 percentage points higher).
Forty-nine percent (49%) of adults says they approve of the job Trump is doing as president. That is up from 44% earlier in the month. The new number matches the best of his presidency, which he scored during the Senate impeachment trial that acquitted him.
The Gallup poll was taken March 13 through March 22.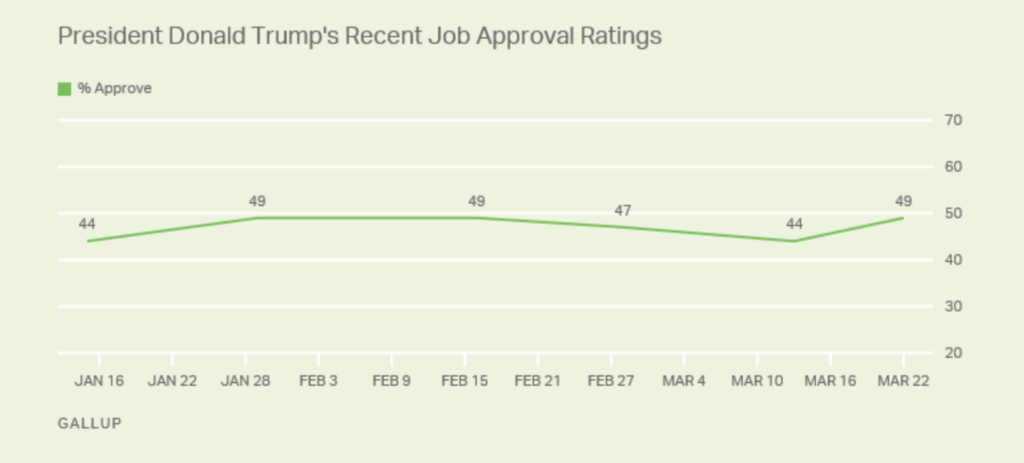 Read more at Gallup below.
https://news.gallup.com/poll/298313/president-trump-job-approval-rating.aspx