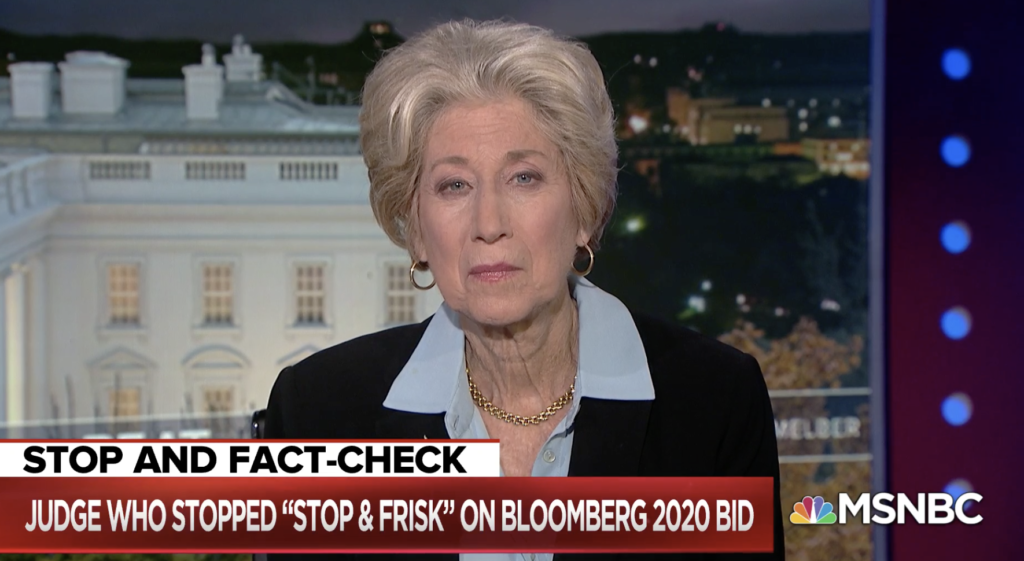 A retired federal judge has said that court rulings, not Bloomberg or Biden, were responsible for scaling back New York's controversial "stop and frisk" law.
Former Mayor Mike Bloomberg and former Vice-President Joe Biden, both Democrats, both took credit for curtailing or rolling back New York's controversial stop and frisk law during a recent presidential debate. Bloomberg devised the controversial policy, which was widely heralded by tough-on-crime advocates but criticized as racist by others.
Judge Shira Scheindlin told MSNBC both men were both "totally wrong" to claim credit for ultimately scaling back the law.
Scheindlin says Bloomberg, in fact, expanded the questionable stop and frisk efforts during his tenure as New York mayor and fought the court rulings that ultimately curtailed the practices.
Click on the link below to watch the video on MSNBC:
MSNBC video