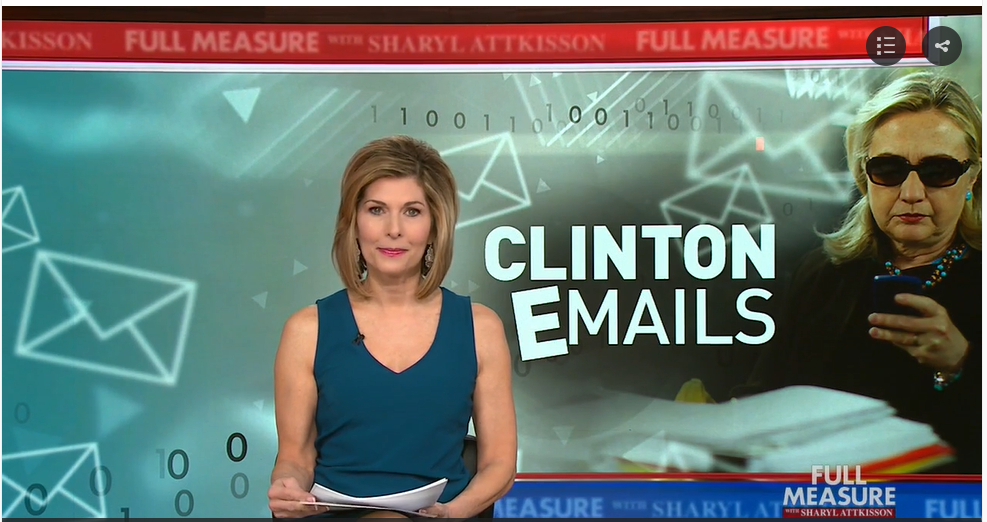 The following is a transcript of an investigative report on Full Measure News. Click on the link at the end of the transcript to watch the video story.
Hillary Clinton will face at least one more round of questions about her improper email practices as Secretary of State. A conservative watchdog group has gotten the green light to depose Ms. Clinton.
The group, Judicial Watch, is suing Clinton regarding improperly withheld public documents about the Islamic extremist terrorist attacks on Americans in Benghazi, Libya on Sept. 11, 2012.
In a hearing before the House Select Committee on Benghazi, Clinton claimed she provided all relevant emails and documents.
Rep. Jim Jordan: If your story about your emails keeps changing, then how can we accept your statement that you have turned over all work related emails and all emails about Libya?
Clinton: I provided the Department with all my work related emails all that I had, approximately 55,000 pages.
Complicating matters, it was later revealed that Clinton had improperly used her own personal server to conduct sensitive government communications. Her team then destroyed thousands of emails that were under Congressional subpoena. Clinton said they were not relevant.
On Monday, a federal judge ruled that even after numerous investigations, there are still outstanding questions about Clinton's use of a private email server, and whether she devised the practice to avoid providing public documents under FOIA law.
Click on the link below to watch the video report on FullMeasure.news:
http://fullmeasure.news/news/politics/missing-emails