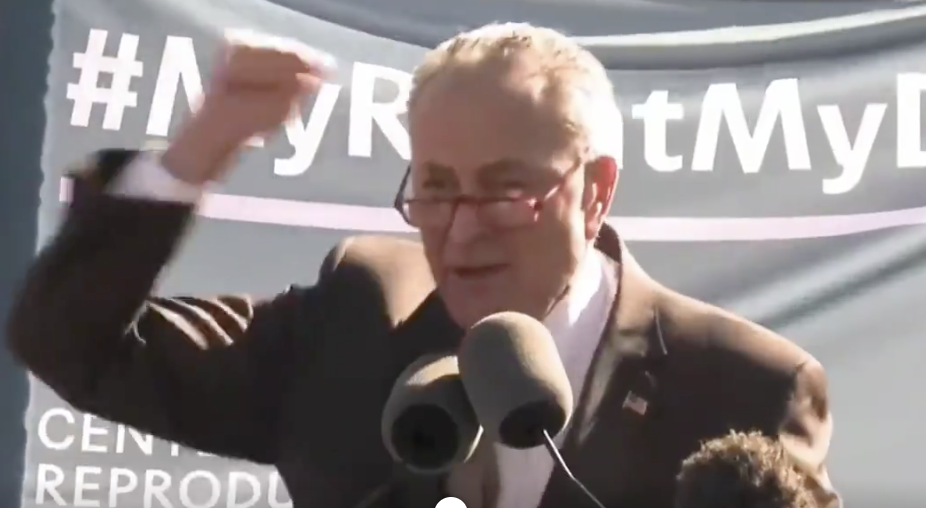 At a pro-choice rally, the Democrats' leader in the Senate, Chuck Schumer (D-Calif.) issued a direct warning to Supreme Court justices Neil Gorsuch and Bret Kavanaugh.
Schumer told the two Trump-nominated justices that they will "pay the price" if they make court rulings on abortion that are contrary to Schumer's interests.
The threat was reminiscent of Schumer's threat to President Trump in January 2017 that the intelligence community had "six ways from Sunday" to get back at Trump. That was followed by improper FBI wiretaps of a Trump campaign associate, among other actions.
After the video of Schumer threatening the Justices was circulated on social media, a Schumer spokesman reportedly said that "paying the price" referred to the "political price" Republicans will pay for putting Gorsuch and Kavanaugh on the court. However, Schumer's speech clearly referred to what would supposedly happen to Gorsuch and Kavanaugh directly, not the Republicans who supported them.
Click here to read Chief Justice Roberts' response to Schumer's threats:
https://sharylattkisson.com/wp-content/uploads/2020/03/Roberts-response-to-Schumer.pdf