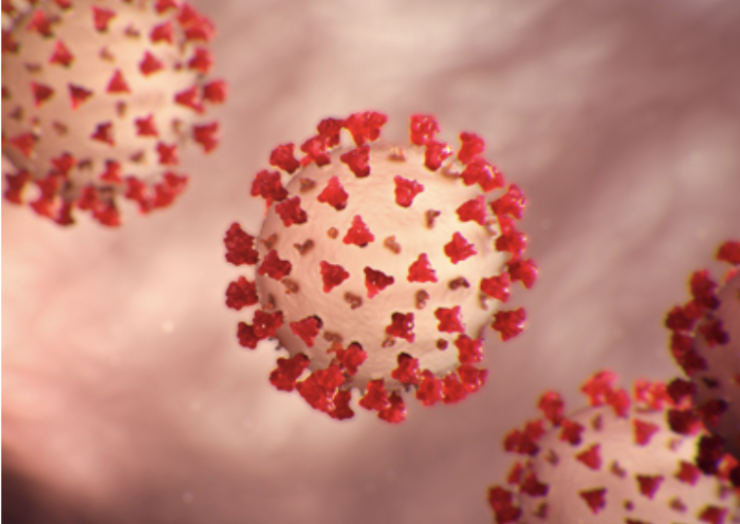 The following is a news analysis.
It has been odd to watch and read the news and listen to some public health officials and doctors.
Many are now saying it"™s starting to look like coronavirus is more common than we knew: that a lot of patients had it without knowing because they had mild or no symptoms. 
Numerous studies are bearing that out with hard data. Scientists are measuring antibodies in the blood of people never diagnosed with coronavirus. Based on results from Santa Clara County, California, scientists estimate the true number of coronavirus cases is as much as 85 times higher than the recorded case count there. One in five people tested in New Yorkers City had antibodies.
But here is what"™s so strange.
One of the first things I remember hearing about Covid-19 two and a half months ago was that scientists believed the vast majority of people who get coronavirus have mild or no symptoms. This isn"™t new"" and shouldn"™t be a surprise to our public health experts, scientists and journalists.
"Some 80.9 percent of infections are classified as mild," reported Agence France-Press on Feb. 19, 2020. "Vast Majority of Coronavirus Infections Are Mild, Huge Study Has Revealed." From Business Insider: "The biggest breakdown yet of novel coronavirus cases suggests that 80% are mild. Some patients never show symptoms."
Then almost six weeks ago, on March 16, the journal Science continued verifying the vast number of asymptomatic Covid-19 patients: "We estimate 86% of all infections were undocumented."
It felt a little like they were bringing up the rear, but even CDC finally acknowledged a month and a half later, on April 5, when issuing new guidance that more people should wear masks, that "We now know from recent studies that a significant portion of individuals with coronavirus lack symptoms."
What does it mean? That for every 14 people diagnosed with coronavirus, scientists believe there are 86 more who have it but will not be diagnosed. 
The implications are large and"" again""could have been factored in many weeks ago as part of a range of publicly-released estimates and policy decisions.
For example, if the U.S. has documented one million Covid-19 cases and 53,928 deaths, without taking asymptomatic cases into account, the death rate is 5.4%.
But when the undiagnosed cases, an additional 6,142,857 people, are factored in (as they must be for an accurate number): the death rate instantly falls to .75%.
I addressed this phenomenon back on March 13 in an article called "Facts vs. Panic," on March 20 in "Better Math," and on March 31 in "Fauci Offers More Conservative Death Rate in Scientific Journal."
For more on this topic, listen to Sharyl Attkisson"™s latest podcast.
There is other information about coronavirus that was presented with certainty but comes under question when one considers asymptomatic cases. The notion that anybody has identified "patient zero," or the first person who brought coronavirus to the U.S., is folly according to one scientist I spoke to who is working on coronavirus. He says the odds that we happened to catch and test the very first person who came to the U.S. infected with Covid-10 are "astronomically small." The same for the notion that we could have any idea of exactly when the disease first entered the U.S. and where.
The number of asymptomatic cases also adds insight into conflicting assessments given by Dr. Anthony Fauci of the White House coronavirus task force. Dr. Fauci has repeatedly said coronavirus is ten times deadlier than flu. But he reported in the New England Journal of Medicine that he expected the death rate to actually be closer to a flu season death rate of .1%. As of now, it appears the evidence that continues to come in support the more conservative analysis by Fauci.
These are all good reasons why we should remember:
Medical information is often changing and developing
Not every reporter, scientist or public health official necessarily knows, presents or understands all of the information known at the time"" especially when one is talking about a new virus or emergency situation
Those who search for information should not be funneled to only pre-approved websites and resources, as Google, Facebook and others are trying to do.
Reporters, scientists and members of the public who ask questions or wish to debate the proper course of action and interpretations should not be censored and bullied for doing so.