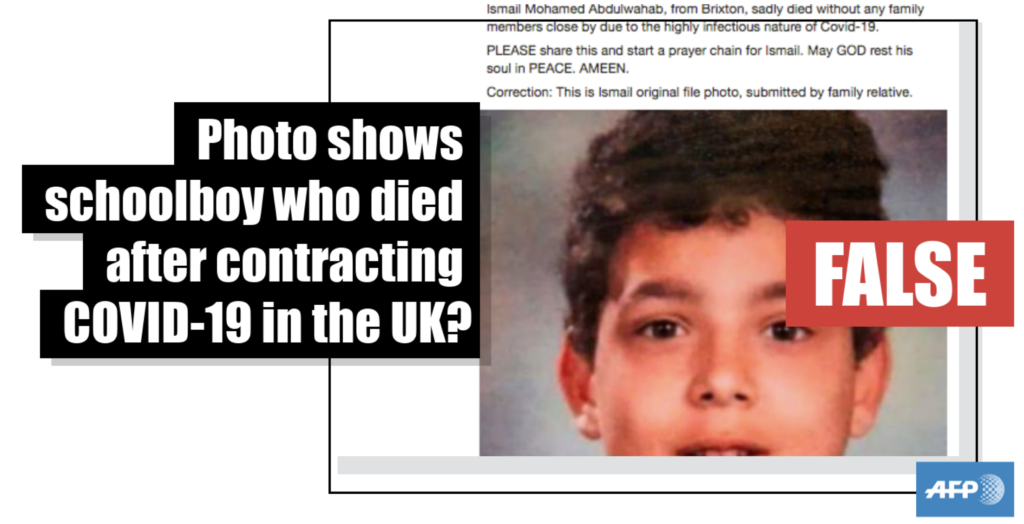 His photo has been widely shared on social media claiming he is a 13-year old who died of coronavirus in Great Britain.
A post on Facebook claimed he was a "schoolboy...with no health conditions" who became "UK's youngest coronavirus victim."
The post went on to read: "Ismail Mohamed Abdulwahab, from Brixton, sadly died without any family members close by due to the highly infectious nature of Covid-19." 
But it isn't true.
The same photograph of the same boy has circulated in news stories about deaths as far back as 2017.
According to AFP, the real boy was apparently named Conor Wilmont. His photo was first published on May 16, 2017 in an Irish Times report with the headline: "Conor Wilmot 'found something on the internet that went wrong'."
That report said that the boy died at his own hand during a "choking game."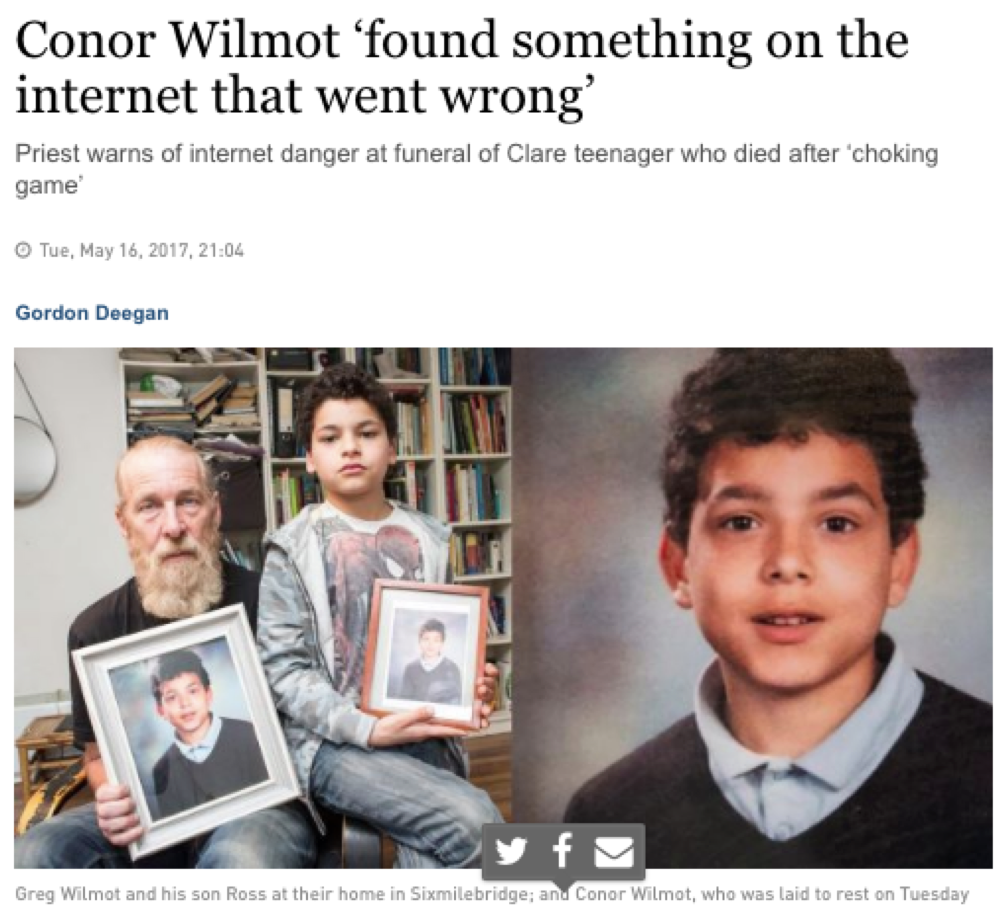 According to Politifact, a photo of the same boy was also used in a third news story on July 8, 2017. This time, the story claimed he was a 15-year-old boy from San Antonio, Texas who had hanged himself.
Uncorrected accounts still claiming the boy was the youngest coronavirus death in the UK-- three years after he reportedly actually died-- remain in publication.

Read more from AFP at the link below:
https://factcheck.afp.com/photo-has-circulated-reports-about-irish-teenager-who-died-2017