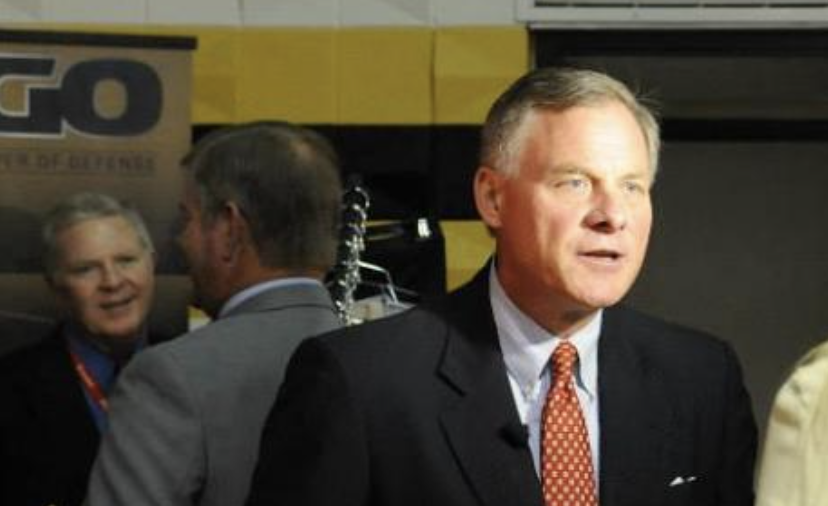 Sen. Richard Burr, had of the Senate Intelligence Committee, recently came under fire for allegedly selling a significant portion of his stock portfolio a week before the market crash triggered by the coronavirus outbreak.
Now another private transaction, the 2017 sale of Burr's D.C. townhouse, is under scrutiny. That's according to a recent report in ProPublica.
Burr reportedly sold the home to a group led by a donor and powerful lobbyist, John Green, who had business before Burr's committee.
Burr's townhouse was not publicly listed for sale.
If Burr sold the home for considerably more than its fair market value, it would be considered a gift and could have ethical and legal implications for Burr, says ProPublica.
Gifts of significant value from lobbyists are generally banned under Senate ethics rules. Those that aren't banned typically are required to be publicly disclosed.
Neither Burr nor Green reportedly disclosed any such gifts.
A spokesman for Burr told ProPublica that the sales price for the townhouse was in line with its fair market value.
The sale was finalized in February 2017 after a months-long process, which included an independent appraisal confirming the building's market value and legal review of the title and contract. The Senate Ethics Committee was notified before the sale and the Committee's guidance was followed on all relevant public financial disclosures.

Sen. Burr spokesman
Green says:
I have not lobbied the Senator or worked on an issue with [Burr's] office personally since 2016.

Lobbyist John Green
The ProPublica article acknowledges that sometimes a buyer pays more than market price for a home for legitimate reasons such as not having to compete with other prospective buyers.
Click on the link below to read more:
Senator Richard Burr sold D.C. townhouse to lobbyist