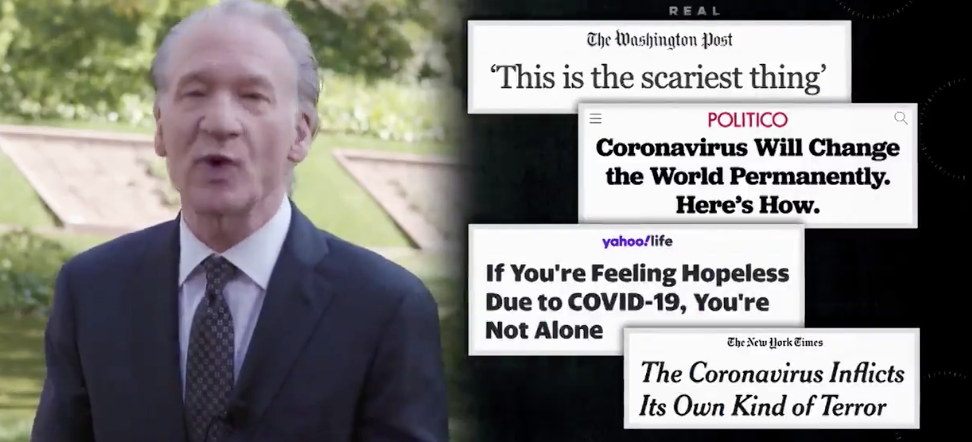 The following is a news analysis.
Slanted reporters and outlets, such as the New York Times's Jeremy Peters and Carolyn Ryan; Vanity Fair, and Facebook have worked hard to controversialize and bully certain journalists and scientists reporting factually on coronavirus, and asking rational questions.
It has made it difficult to get reasoned, factual information, at times. As far as some media outlets are concerned, only worst case scenario discussions are to be permitted, even if they are proving wildly wrong.
Now, the far left host of HBO's "Real Time," Bill Maher, is calling on the carpet much of the media coverage-- including that generated by left-leaning publications.
Among other comments, Maher refers to "panic porn," says "Don't hope shame me," "What the F-- is 'terrifying' doing in a headline?" "You don't have to put hot sauce on a jalapeño" and "Giving a proper perspective isn't a cover up of the truth; it is the truth."
And finally, "Trump calls you fake news. Don't make him be right."
Watch a segment from Maher below: