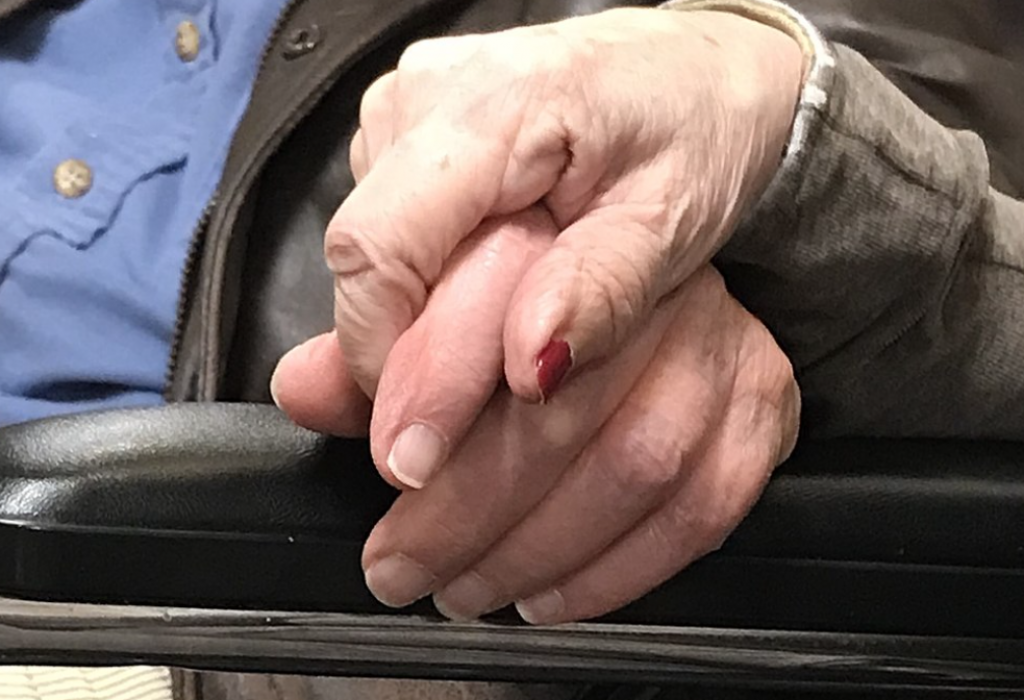 Highest number impacted by race: Whites
Highest case rate by race: Native Hawaiian/Pacific Islanders
Highest death rate by race: Hispanics
64% of deaths were related to long-term care facilities
Most common symptoms: cough, fever
King County and Seattle, Washington are where the biggest group of early Covid-19 cases in the U.S. were detected, primarily in a single nursing home.
Since then, the county and city have analyzed a wealth of data to help give a picture of the virus's impact in a number of important categories.
Race
Note: 30% of cases do not name a race so cannot be factored in. Additionally, scientists say the vast majority of coronavirus patients have few to no symptom and are never diagnosed. If these numbers and factors were known, they could change the results provided.
King County reported 6,940 confirmed cases through May 8. The rate of confirmed cases is highest among Native Hawaiian/Pacific Islanders at 755 cases per 100,000.
Next are Hispanics at 656 cases per 100,000 and then Blacks at 354 cases per 100,000. Whites have the lowest rate at 154 per 100,000.
Rates of confirmed deaths (485 total deaths): Hispanics are highest with 52 deaths per 100,000. Whites have 20 deaths per 100,000. There are no statistically significant differences reported among other rates and ethnic groups.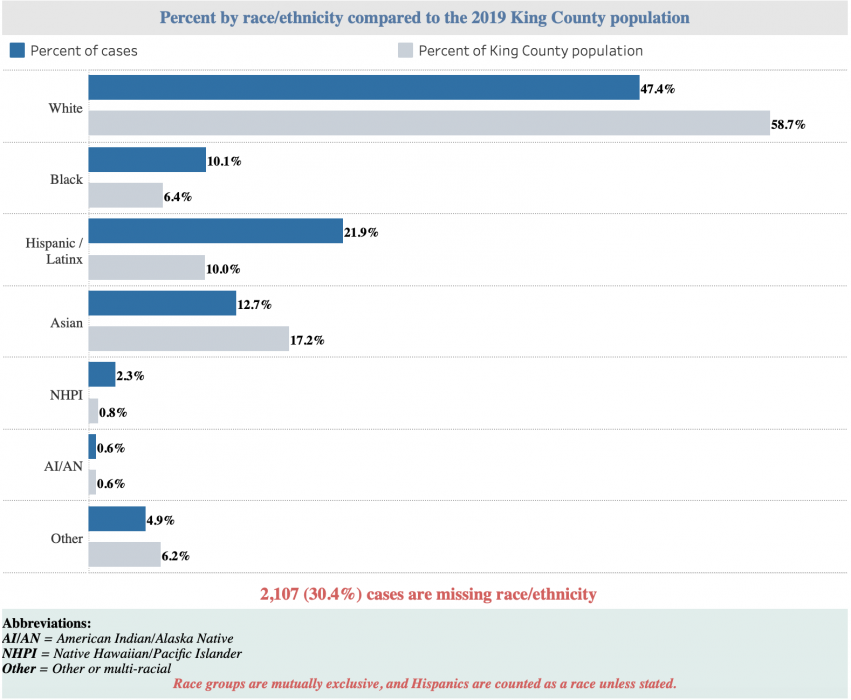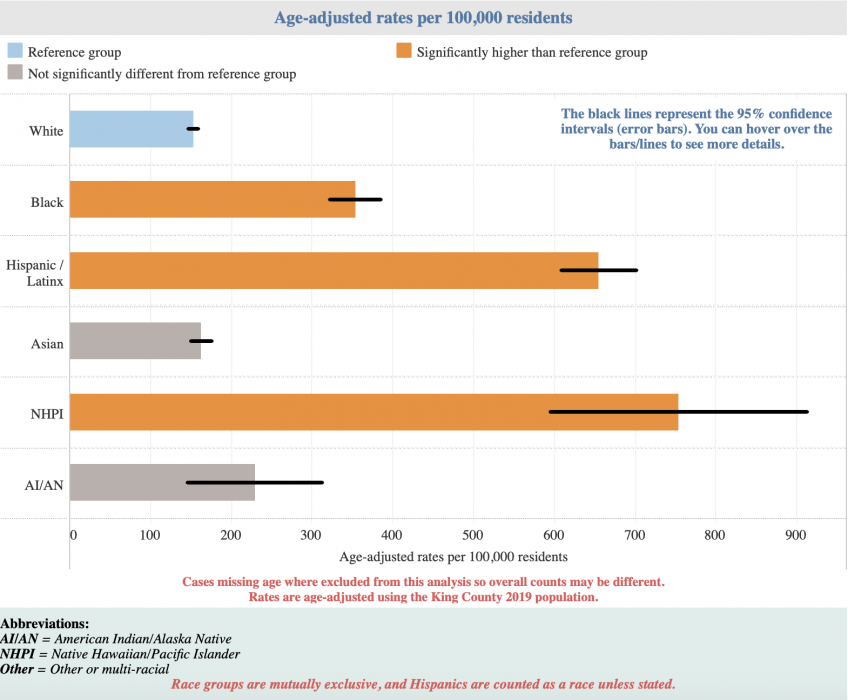 Long-term care facilities
Nearly 64% of King County's coronavirus-related deaths (327) occurred among those related to long-term care facilities. Forty-five (45) deaths are related to Life Care Center of Kirkland. The number of deaths from these facilities peaked in April.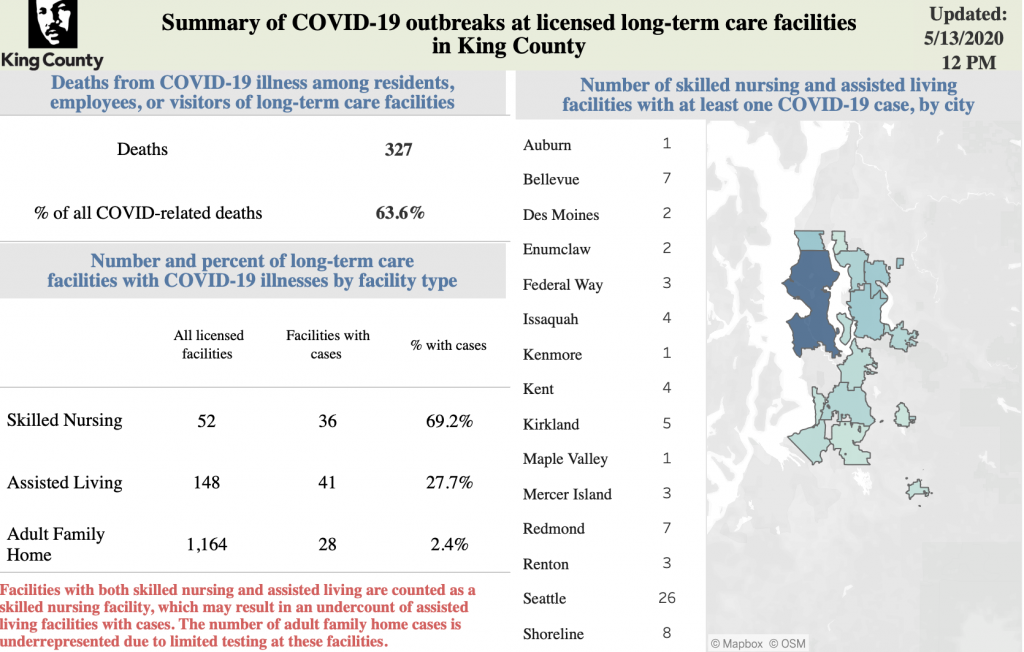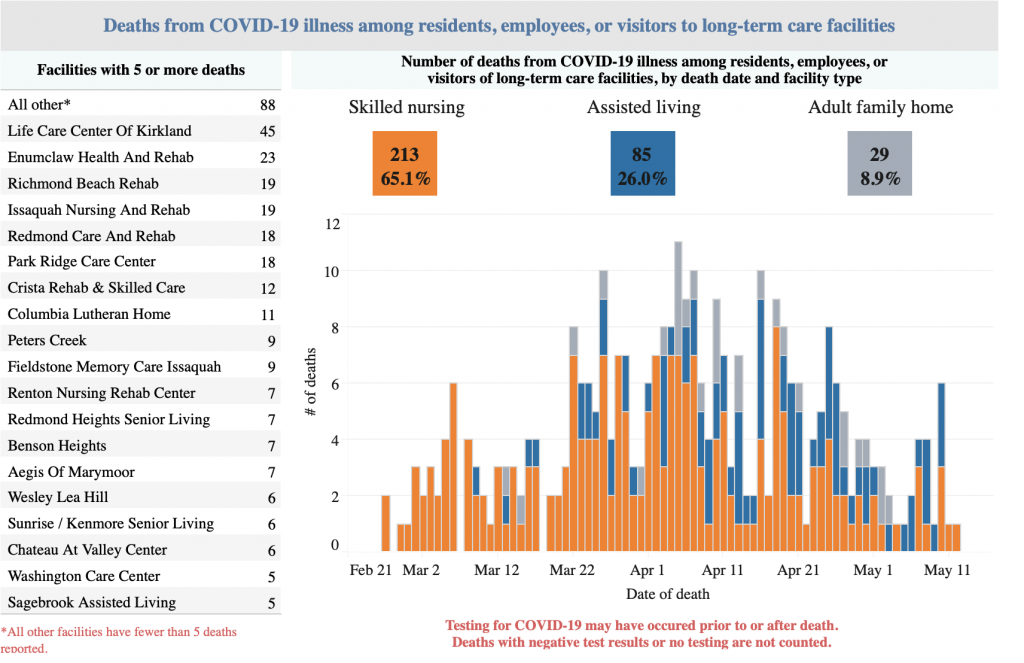 The average age of long-term care residents who got sick from Covid-19 is 80. More women got sick and died than did men among both residents and employees but the statistics did not indicate whether there are more female residents and workers, overall, than male. There was only one death among a long term care employee: an Asian person age 58.

Co-morbidity among long-term care- related cases
"Co-morbidity" refers to the presence of other, pre-existing chronic conditions. A significant number of patients who got sick from Covid-19 had heart disease, diabetes, kidney disease and lung disease.
The most common symptoms reported were cough and fever.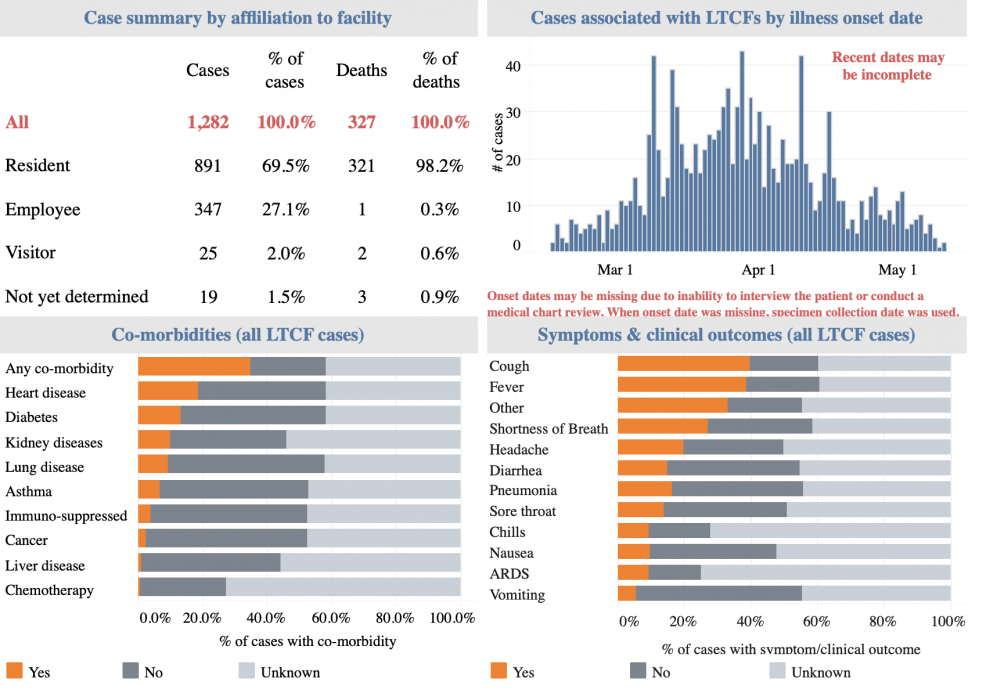 Read more data from King County here:
https://www.kingcounty.gov/depts/health/covid-19/data/LTCF.aspx