The coronavirus crisis has focused attention on what many consider federal red tape bureaucratic rules that are well intended but may stand in the way of help for those trying to survive now and get back on their feet later. Chelsea Boyd of the free market limited government group "R Street" talks about a recent article by the group listing ideas about what can be done to help.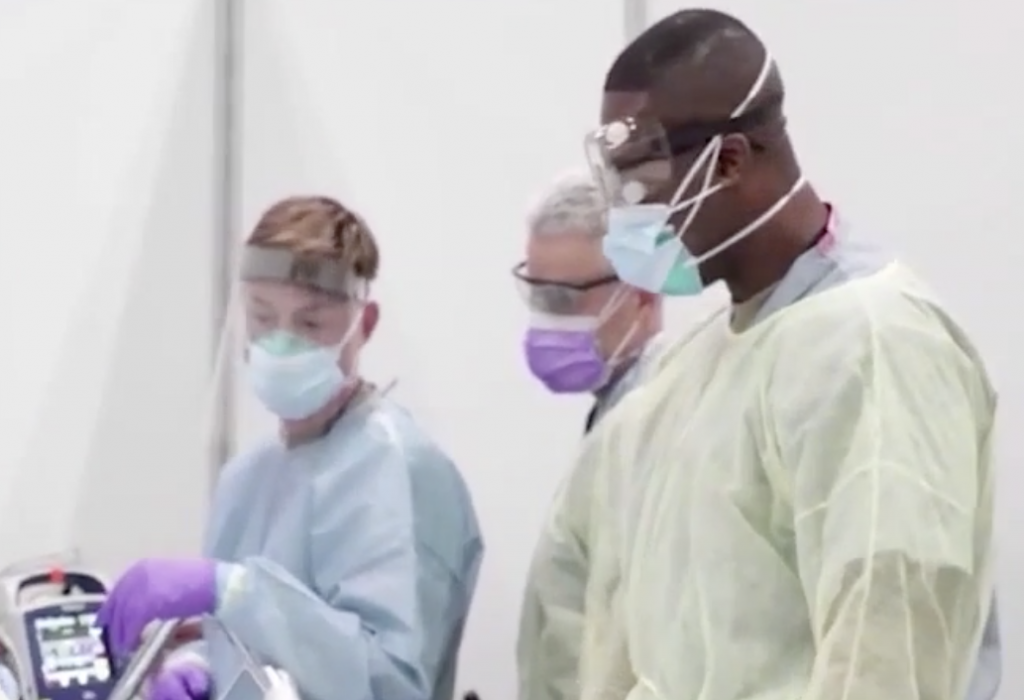 Watch the video of the interview by clicking the link at the end of the transcript.
Chelsea Boyd: There is a real patchwork of laws across states. There's also a real disconnect sometimes between what states want to do and what the federal government would like them to do. So I think what we really need to talk about and think about going through this crisis and also into the future is how can we streamline protocols.
Sharyl: You say there are regulatory reforms that the government can make to try to help people dealing with the coronavirus crisis. One of them I thought was a big one is enabling more occupational license reciprocity I guess you'd say. Because right now if people have expensive and time-consuming licenses to do business, you usually can't go across state lines.
Boyd: That's exactly right. And that's particularly true right now among our medical providers, particularly the higher-level ones such as advanced practice practitioners, physicians and pharmacists.
Sharyl: Didn't Arizona already lift some of the regulations to make it a little bit easier?
Boyd: Several states have, including Arizona. Arizona was working on relaxing some of these regulations prior to the pandemic and they have been having good luck with those regulations and having people come to work.
Sharyl: What about regulations that currently make it hard for people to work at home? Is there something that can be done in the short term and maybe permanently considering how things may change after this?
Boyd: Right now those who can work from home I think are transitioning fairly easily. I think that right now a lot of people are working through those issues and it's going to take a lot of communication and work between the federal government and the state governments.
Sharyl: Do you think there were also some ways to address possible physician shortages?
Boyd: Yes. So that's what we talk about in the article about expanding the scope of practice. So we have many advanced practice practitioners. So those are certified nursing practitioners and physician's assistants who have to work under a licensed physician. But they have enough training that in many cases, they could operate their own primary care facility. This is something that the V.A. has allowed recently.
Sharyl: Another idea you have is possibly expanding the role of pharmacists. How would that work?
Boyd: One of the things that can be very useful is allowing pharmacists the authority to prescribe an extension or a refill on a prescription that isn't, or if it's out of refills. Currently, you would need a new prescription from a physician. But under the strain of coronavirus, it would be useful if pharmacists could maintain that.
Sharyl: Particularly for things like birth control pills or sort of ordinary prescriptions that people have been taking them for some time?
Boyd: Exactly. So doing something like that would be very helpful for people, particularly in rural areas where they may not be able to get out to see a provider or even a pharmacist.
There are certainly some concerns with regards to telehealth in that, while it's great, some platforms are not HIPAA compliant, so there's some things that we need to work through in that area. And I'm not certain that there's been a lot of talk about it other than just recognizing that under the emergency situation we may have to be a little bit flexible in that area.
President Trump has now lifted many telehealth restrictions so more elderly patients can be treated from home. The administration also said the federal government would stop enforcing parts of HIPAA privacy law that were barriers to giving remote health care.
http://fullmeasure.news/news/one-on-one-interviews/full-measure-extra-cutting-red-tape