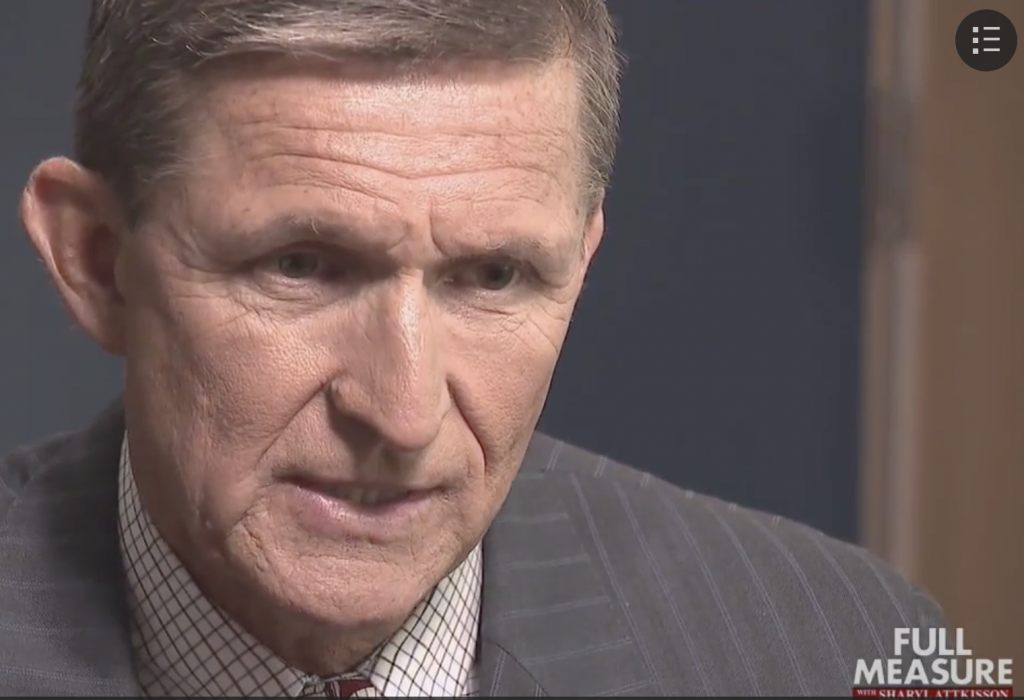 The Department of Justice recently announced its intention to drop charges against Lt. Gen. Michael Flynn after alleged misconduct regarding his case within the FBI and Justice Department.
Flynn and his attorney, Sidney Powell, are still waiting to hear whether the judge in the case okays the decision.
Prior to all the controversies, I interviewed Flynn in 2016 on Full Measure with Sharyl Attkisson about his book: Field of Fight. We also talked about why he was originally terminated from his job under the Obama administration.
Here is the description below, followed by a link to the video of the interview.
From: Full Measure with Sharyl Attkisson
September 11, 2016 — President Obama's refusal to use the words "Islamic extremism" in the War on Terror has confounded even some high-ranking members of his own administration.
One of them was head of the Defense Intelligence Agency, Lt. General Michael Flynn.
In 2014, General Flynn lost his job over testimony he gave to Congress about the radical ideology behind the terrorists' jihad.
In his new book, Field of Fight, he outlines his plan to defeat Radical Islam.
Full Measure spoke with General Flynn and asked and what was the uncomfortable truth he told Congress that caused the Obama administration to fire him.
Watch the video of the interview below:
http://fullmeasure.news/news/one-on-one-interviews/fmr-lt-general-michael-flynn-on-ending-war-on-terror?fbclid=IwAR2M6jvKLq4WkAoSmceNGbYO83-i8jsN1lGtS_0P7OHOahAlIZshq2GaySI
See a timeline of Flynn events below: