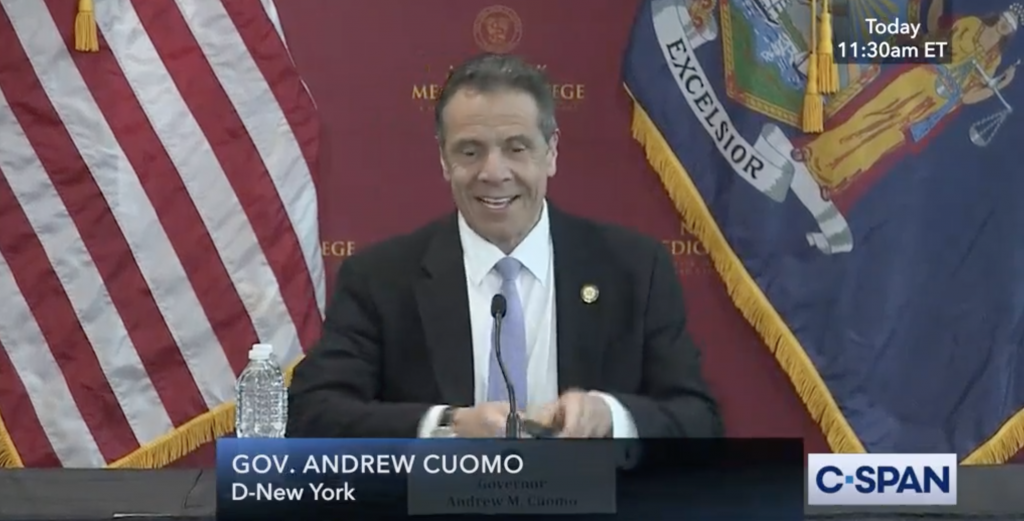 Recent data from New York appears to contradict the widespread proclamations that the answer to beating coronavirus is self-isolating and staying at home.
According to New York Governor Andrew Cuomo, two-thirds (66%) of patients recently hospitalized for coronavirus had self-isolated at home.
The stats were provided to state officials by 113 hospitals.
Although Cuomo says he found the numbers "shocking," numerous immunologists and other scientists have questioned whether staying at home is the right tact. They point to numerous reasons why they say self-isolating in the home could make matters worse.
Two doctors recently gave a talk saying it is "Immunology 101" that people with healthy immune systems should not isolate themselves from germs-- coronavirus included. They say the exposure is needed for people to develop health antibodies and immune systems. After the video went viral, YouTube pulled it down.
There is no immediate answer as to why so many of New York's patients came from homes where they reported having followed recommendations to isolate.
"This is a surprise," the governor told reporters at the Feinstein Institutes for Medical Research in Manhasset, New York. "Sixty-six percent of the people were at home, which is shocking to us."

Andrew Cuomo, N.Y. Governor
According to New York State data, about 18% of hospitalized coronavirus patients came from nursing homes, 4% from assisted-living facilities, 2% were homeless, and 66% came from isolation in their own homes.
"They're not working; they're not traveling," Cuomo said. "We were thinking that maybe we were going to find a higher percent of essential employees who were getting sick because they were going to work, that these may be nurses, doctors, transit workers: that's not the case. They were predominantly at home."
Read more here: https://www.nbcnews.com/news/us-news/shocking-two-thirds-patients-recently-hospitalized-ny-had-been-staying-n1201421