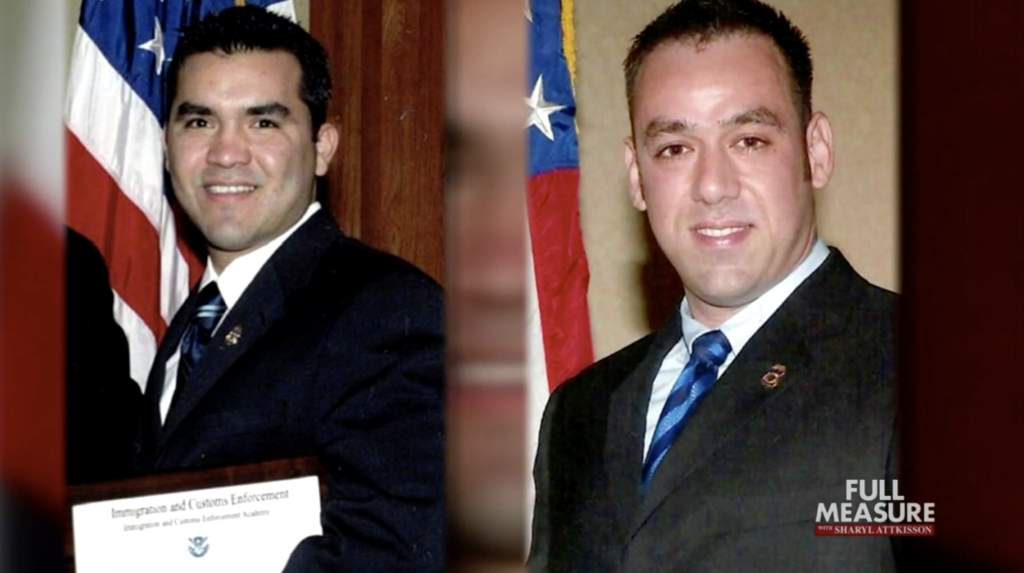 The following is from Full Measure with Sharyl Attkisson. Watch the video by clicking the link at the end of the story.
New findings of government mismanagement nine years after Mexican cartel thugs ambushed two Immigration and Customs Enforcement agents. The federal Office of Special Counsel says ICE management sent the agents on a mission, unguarded, down a dangerous stretch of Mexican highway, with insufficient support. Just as the surviving agent, Victor Avila, told me three years ago.
Sharyl: Zeta cartel members surrounded them, shoved the barrels of a handgun and an AK47 rifle into their slightly cracked-open window and opened fire.
Victor Avila: During the shooting I saw Jaime get hit. He said: I'm hit, I'm shot.
Sharyl: At what point did you get shot?
Avila: I was shot during that time, I didn't realize. I didn't know that I had been shot. I was bleeding profusely from my chest and my leg and I had a lot of shrapnel and glass from my face.
911 Call: This is Victor Avila from ICE. We are shot! We are shot! We are on the highway.
Sharyl: Over 100 rounds were fired. Agent Zapata didn't make it. Avila attended the funeral in a wheelchair.
In the new findings, Special Counsel Henry Kerner said "Agents Avila and Zapata were put in harm's way while serving their country, without adequate support." Detailed findings have been given to the President, Congress, and Homeland Security for possible disciplinary action. ICE has since taken steps to address the mismanagement.
Watch the video by clicking the link below:
https://fullmeasure.news/news/terrorism-security/agents-attacked