The incoming Director of National Intelligence, John Ratcliffe, has declassified transcripts of phone calls between Lt. Gen. Michael Flynn and Russia's ambassador, Sergey Kislyak.
The conversations took place during the transition after Trump's election, when Flynn was acting as his National Security Adviser.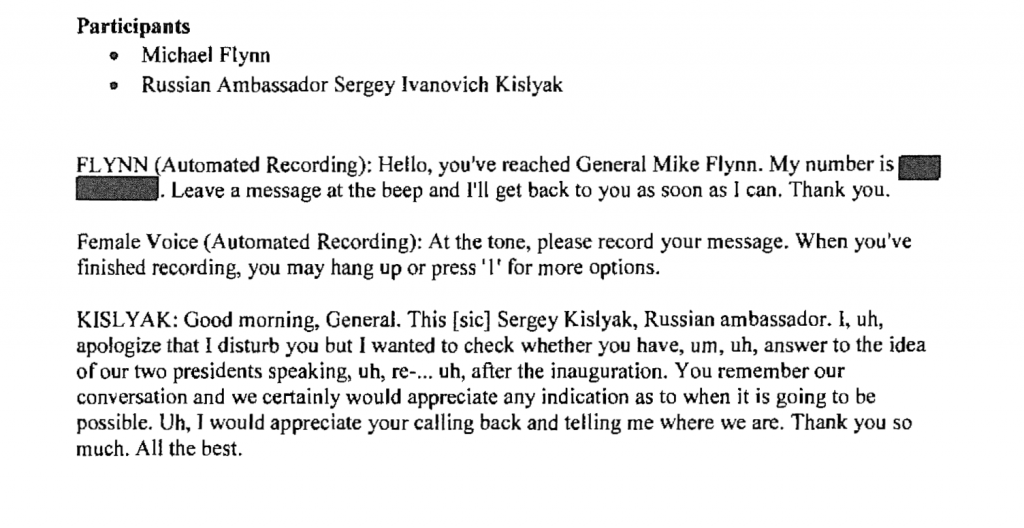 Read the full transcripts by clicking the link below:
https://www.hsgac.senate.gov/imo/media/doc/Flynn-Kislyak%20calls.pdf
Fight government overreach. Support free speech and free press. Donate to Attkisson v. DOJ here.