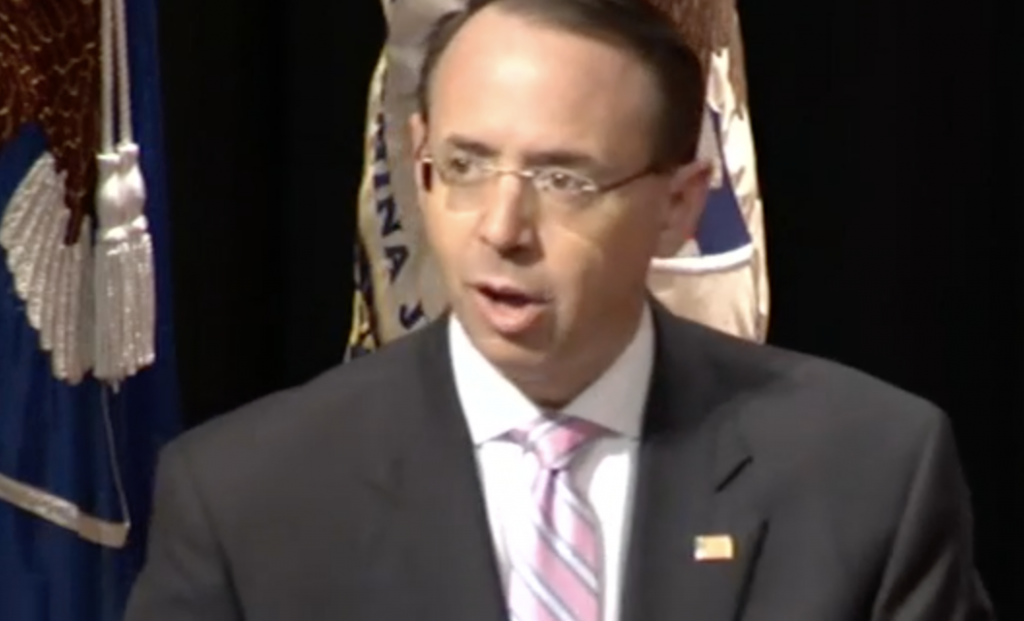 Then-Deputy Attorney General Rod Rosenstein kept an investigation into a Trump campaign associate alive even though the allegations against him had been debunked.
That's according to a report at Just the News.
The Trump campaign volunteer was Carter Page. Officials have now learned the FBI improperly wiretapped Page for a year, based on false information and allegations.
A newly declassified memo written by Rosenstein in August of 2017 instructed Special Counsel Robert Mueller to investigate Page for supposedly colluding with Russia in the 2016 election. Yet the Justice Department and FBI had already learned the allegations against Page were not reliable and were driven by the Clinton campaign and Democratic National Committee.
Information about Rosenstein's direction to Mueller was kept hidden until recently. Now numerous documents in the FBI and Justice Department's efforts to target Trump in 2016...are finally being declassified.
Read more at Just the News below:
https://justthenews.com/accountability/russia-and-ukraine-scandals/rosenstein-asked-mueller-investigate-already-discredited