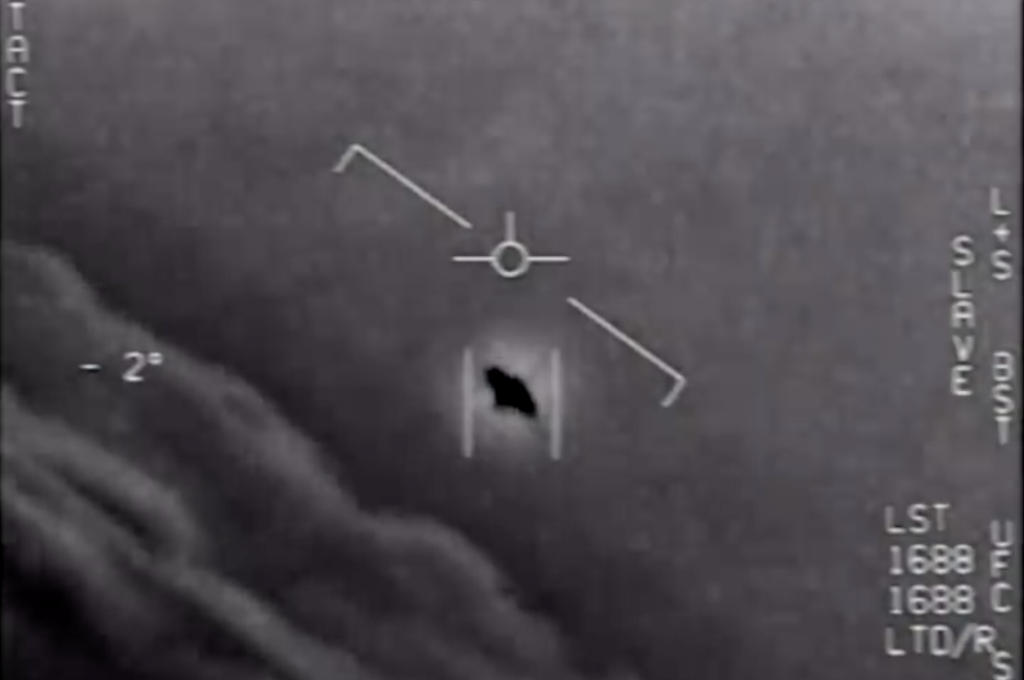 The Pentagon recently released three videos taken by U.S. Navy pilots showing mid-air encounters with UFOs ("Unidentified Flying Objects").
The footage was leaked some months ago, so the Department of Defense decided to officially release the videos to "clear up any misconceptions by the public on whether or not the footage that has been circulating was real, or whether or not there is more to the videos."
It's real.
One of videos was recorded in November 2004 and the other two in January 2015, says the Pentagon.
Navy pilots can reportedly be heard on the videos describing what they were seeing.
Retired US Navy pilot David Fravor, who saw one of the "UFOs" in 2004, told CNN the object moved erratically:
As I got close to it "¦ it rapidly accelerated to the south, and disappeared in less than two seconds.

This was extremely abrupt, like a ping pong ball, bouncing off a wall. It would hit and go the other way.

Retired U.S. Navy pilot David Fravor, 2017, CNN
Former Nevada senator Harry Reid says, "The U.S. needs to take a serious, scientific look at this and any potential national security implications. The American people deserve to be informed."
The three video clips "" "FLIR," "GOFAST" and "GIMBAL" are available to download on the Naval Air Systems Command website.
Read more here: https://www.newsweek.com/pentagon-released-ufo-footage-tom-delonge-1500607
Watch excerpts of the videos below: