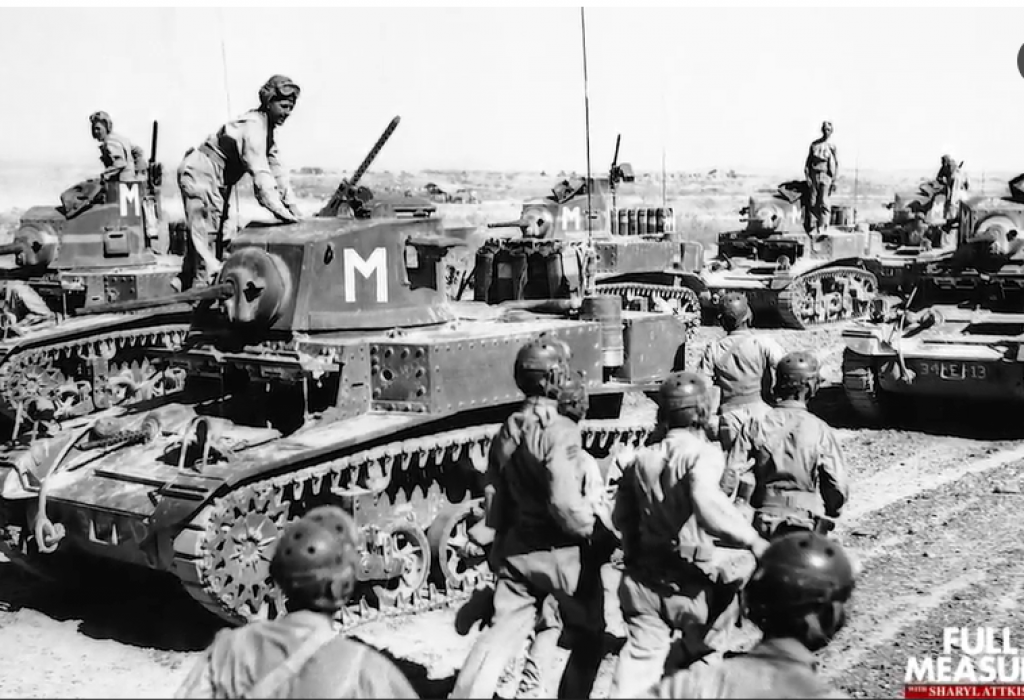 The following is a transcript of a report from "Full Measure with Sharyl Attkisson." Watch the video by clicking the link at the end of the page.
May 25 is Memorial Day and we'll honor our military heroes who died defending our freedom. Many died in foreign lands.. and are still there. One such place is in North Africa where Americans first faced the German army in World War Two. Scott Thuman takes us there.
Scott Thuman: To understand sacrifice, it's sometimes necessary to stand still and look. In a place that's often overlooked.
By the perfectly aligned rows and American flag, you'd mistakenly think you're at Arlington National Cemetery, but this is in Tunis, Tunisia. The final resting place of almost three-thousand American patriots.
It is the only U.S. military cemetery in all of Africa.
Ryan Blum, an army veteran of Iraq and Afghanistan, is with American Battle Monuments Commission.
Ryan Blum: We have 2,841 interments here, mostly killed and lost in the North Africa campaign, and we also have 3,724 names on the Wall of the Missing. So that's 6,556 American service members who are commemorated, and they deserve to be remembered and visited.
Scott: The sacrifices by Americans in North Africa, and memorialized in this Tunisian cemetery, stand out for another reason because well before the invasion of D-Day, this is where inexperienced U.S. troops learned to fight the Germans.
The vital lessons and hardening of American forces prepared storied figures like Eisenhower, Bradley and Patton to successfully take on and eventually defeat the seemingly unstoppable Nazis and their allies.
Blum: This was sort of like a schoolhouse for the American military. You do not get to Normandy 1944 without having learned all the mistakes in North Africa, 1942, 1943. So, it's a really critical time in American history, especially World War II and this is where it sort of all started for us.
Scott: Each name here tells a story: like Nicholas Minue, an army private awarded the nation's highest honor for charging a German machine-gun position with only a fixed bayonet.
Then there's captain Foy Draper, a bomber pilot and Olympic gold-medalist who ran with Jesse Owens in the 1936 Berlin games.
And Ward and Wilbur Osmunn from New Jersey, two brothers, who both died fighting the same day, on Christmas eve.
Years later, these 27 acres are still practically unknown to most. They see fewer than 40 visitors a day here.
Blum: I think as a society, when we hear 'cemetery,' we think that's only for the dead, naturally. But cemeteries, and especially sites like ours - a memorial to the World War II fallen, it's really for the living. It's a chance for them to come pay homage, pay their respect, but also to learn.
Scott: To learn that many, who fought to protect America, shouldn't be forgotten just because they're so far from it.
There are 26 American military cemeteries and memorials in foreign countries. They've been managed by the American Battle Monuments Commission, since 1923.
https://fullmeasure.news/news/one-on-one-interviews/soldier-memorial