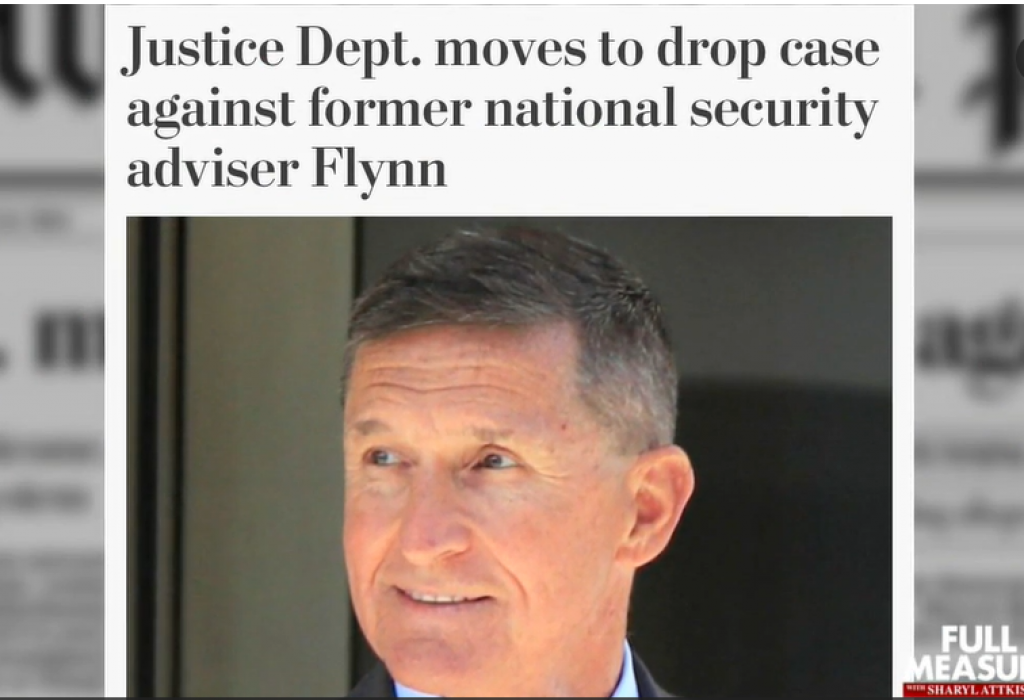 The following is a transcript of a report from "Full Measure with Sharyl Attkisson." Watch the video by clicking the link at the end of the page.
As we edge closer to the 2020 election, the Trump administration and Republicans in Congress are still investigating official misconduct surrounding the 2016 campaign. The mission has been spurred on by newly declassified documents, and material unearthed in court including in the pivotal case of Lt. Gen. Michael Flynn. We spoke with Congressman Ken Buck who is on the House Judiciary Committee.
Congressman Ken Buck: The investigation of General Flynn, the prosecution of General Flynn, really is one of many misdeeds, one of many areas that the FBI overstepped its boundaries and acted improperly. And I think we should be looking at this as a pattern, and I think we should put into place procedures so that this never happens again.
Sharyl: Handwritten notes recently revealed in court indicate FBI officials allegedly conspired to set up Lt. Gen. Michael Flynn, then President Trump's national security adviser.
"What is our goal?" Writes an FBI official prior to agents interviewing Flynn in early 2017. "Truth/Admission or to get him to lie so we can prosecute him or get him fired?" And"If we're seen as playing games, WH [White House] will be furious."
The FBI did interview Flynn, accused him of lying, and he pleaded guilty. He later moved to withdraw his plea based on alleged FBI misconduct. That includes what he claims was an attempt to blackmail him by threatening to go after his son if he didn't plead guilty.
On May 7th, the Justice Department announced it would drop the entire case against Flynn.
Congressman Ken Buck is pressing for examination of new information that's coming to light after more than three years.
Sharyl: Do you have any idea who it was, who has been blocking the release of this very important information that gives some insight into possible misconduct by the FBI?
Rep. Buck: I do not. I did have an opportunity during congressional hearings, to talk to and question Director Wray and I made it very clear that from my perspective and the perspective of many others in Congress that the only way for the FBI to regain its reputation is for them to come clean. And I think it should have happened several years ago. I'm glad that finally we are learning a little bit more about the motives behind the prosecution of some of the Trump administration officials.
Sharyl: Congress can do investigations, but if people were to be prosecuted for wrongdoing, if it's found that crimes were committed, that has to happen through some sort of prosecutorial authority. And to date, really, the Justice Department has not shown a great deal of resolve, no matter who's in charge, with holding some of these figures accountable even when there have been criminal referrals asking them to do so.
Rep. Buck: The Justice Department has not done a good job of making sure they hold their own individuals accountable for misconduct. And I think that, that's important. It may require a special prosecutor to be called to investigate this, that's independent from the Department of Justice. But I think Congress should be the first step in this process, and I think that the Judiciary Committee should take it upon itself to look into this, and to make sure that this kind of conduct doesn't happen again.
Some Democrats and others are criticizing the decision to drop the case against Flynn saying it proves how politicized the Trump Justice Department has become.
https://fullmeasure.news/news/politics/fbi-questions